Upcoming Services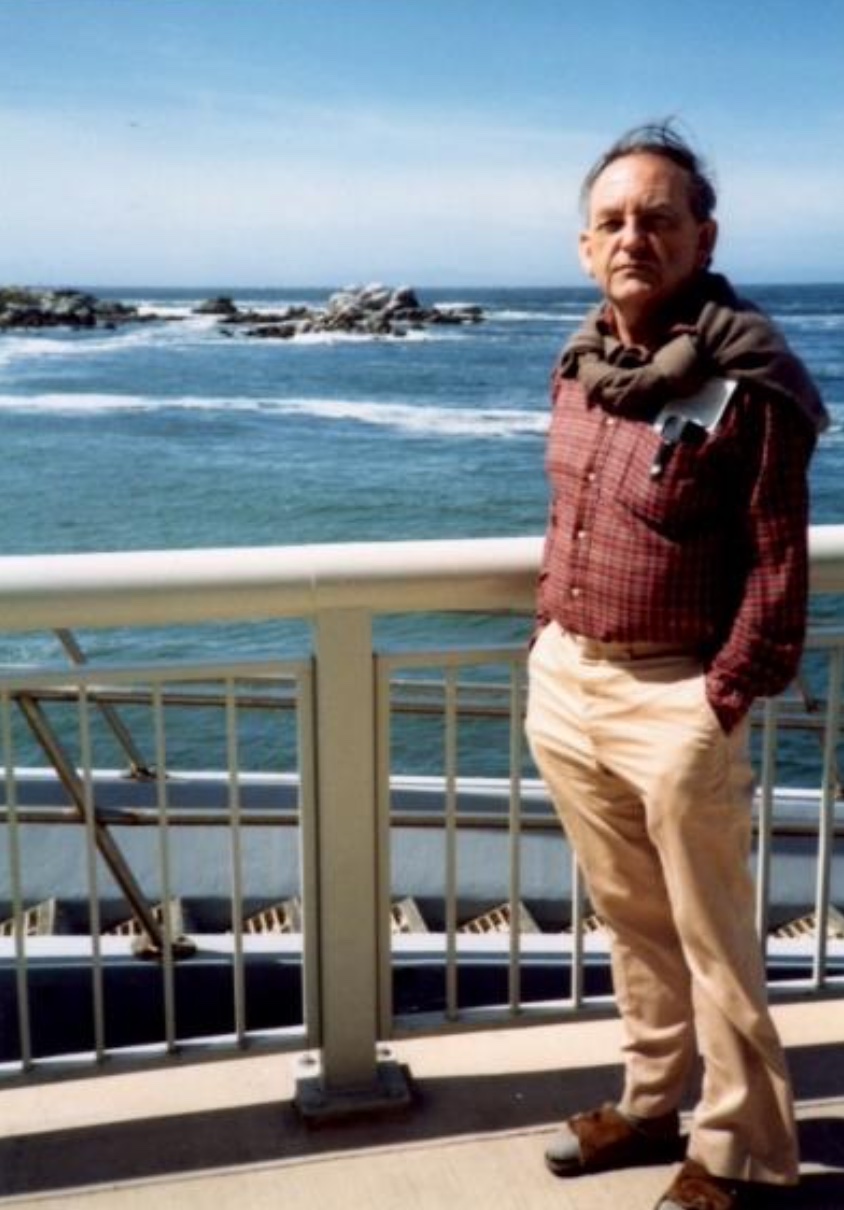 Peter Schmid, M.A., Ph.D.
September 5, 1927 ~ October 5, 2022
My father Dr. Peter Schmid died peacefully in his sleep on October 5, 2022, after a fulfilling and long life.
Peter was born in Bern Switzerland in 1927 to Julie Schmid and Edwin Schmid, M.D.. He spent his childhood with two sisters Heidi and Gertrud as well as other extended family along the shores of Lake Thun. Peter graduated from the Institute of Technology in Winterthur, Switzerland in 1949 with masters in both Chemistry and Chemical Engineering. After graduation, he worked in Basel conducting important research in the pharmaceutical industry. He assisted in the development of many findings, leading to medicines we still use today. He was married to his wife Charlotte on July 3, 1954 in Zurich, Switzerland. In 1955 Peter and Charlotte moved to the United States to continue his studies and with the intent of staying for only two years. He and Charlotte first moved to Syracuse, New York. However, after being accepted at U.C. Berkeley, and UCSF, they decided to move to San Francisco. Peter and Charlotte drove cross-country admiring the nature and landscape along the way. Studying with Dr. Melvin Calvin, Peter earned an additional masters degree and then a Ph.D in biochemistry
from the University of California, Medical Center, San Francisco in 1963. From about 1963 thru 1967 he worked for the U.S. Naval Radiological Institute before being appointed Senior Investigator at the Letterman Army Institute of Research in San Francisco. Peter devoted his over 30 year career to medical research and has published over 30 related scientific papers. While his focus and specialty became skin biology (medical research, radiobiology) and its related illnesses, he devoted much of his research and time to alternative medical healing systems as well as eastern healing philosophy. Peter and Charlotte settled in Terra Linda (Marin County), around 1964. Peter, as a member of the Santa Margarita Homeowners Association, was instrumental in the development and conclusion of an open space initiative which saved the Terra Linda/Sleepy Hollow ridge from development and to this day is permanently designated open space for all members of the Marin and San Rafael communities to enjoy and cherish. He contributed to the then Dixie School District as an advisor in the 1970's. He was a member of many scientific organizations and a faculty mentor with Columbia Pacific University for masters and Ph.D candidates. His studies in eastern and Tibetan philosophy lead him also to many a day playing the Tibetan singing bowls in mediation. He loved classical music, nature, and photography.
Upon his retirement from medical research, he continued to contribute to his community by becoming a senior peer counselor with Marin Community Health (H&HS). As a Senior Peer Counselor, Peter helped numerous frail elderly clients work on problems of aging, such as depression, isolation, and failing health. The co-director of the Senior Peer Counseling program was quoted as saying "Peter is a wonder. He is so quiet and self-effacing that you hardly know he's working...". Peter was recognized for his service in 2000 and again in 2009 when he was awarded Outstanding Volunteer of The Year 2009-2010 by the Marin County Board of Supervisors. He gave thousands of hours and over eighteen years of service before, because of his own failing health, could no longer serve.
My father always served. He was a kind, gentle and quiet soul with a brilliant mind. There were many times he did not speak when spoken to, but just smiled and laughed with what felt like a deeper understanding of the actions around him. Of course his sense of humor in this regard was different than most. At times when asked "how are you", he would answer "delicious". Peter was a wonderful, patient and loving husband, father, brother, grandfather, mentor, and friend. The world is a better place for him having been here. If I can be half the man he was, I will be grateful. We all miss him terribly.
He leaves behind his wife of over 68 years Charlotte, Son Peter A., Daughter-in-law Angela, Daughter Christine Geissberger (Schmid), Son-in-Law Marc, grandsons Justin and Robert Geissberger, granddaughter Anika Geissberger, nephew Stephan Rosenberg, niece Vanessa Rosenberg, cousins Verena Rutishauser (Schmid) and Ulrich Schmid. He also leaves behind other extended family, many friends and persons he helped along the journey of life.

In keeping with his beliefs and his direct wishes there will not be a funeral or service. His ashes will be scattered privately in the places he loved in accordance with his specific wishes. In lieu of flowers or a service that is typical, my father would ask that you contribute to your favorite charity in his name or pass on your gift to others in need by giving back to your community or volunteering some of your time.