Upcoming Services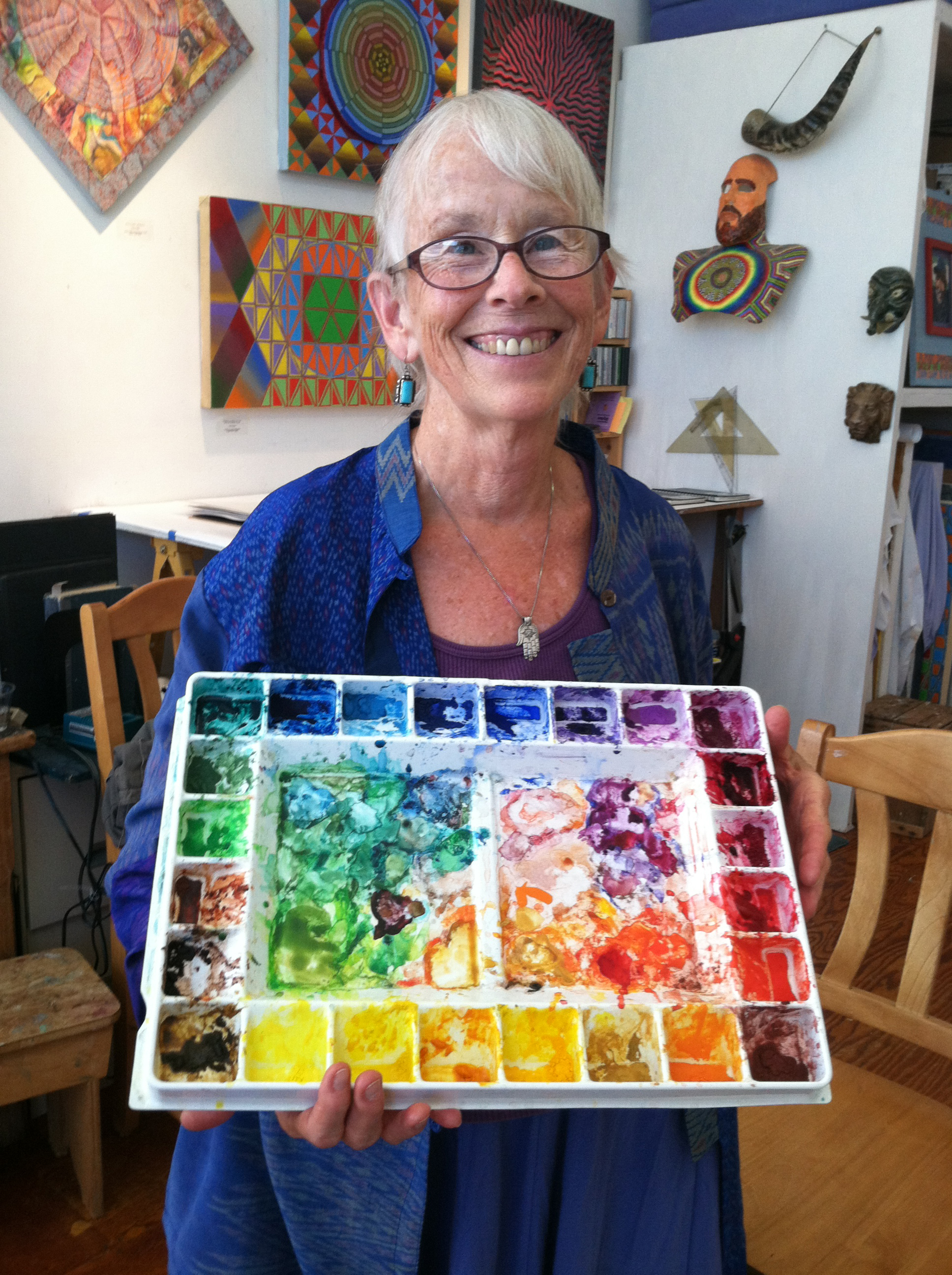 Jennifer Badger Sultan
1941 - 2021
Jennifer (Jenny) Badger Sultan passed away peacefully in her sleep on October 14, 2021, at home in San Francisco, after a short battle with lymphoma.

Born on February 23, 1941, as Jennifer Hewitt Badger, in Southern California, Jenny formed a lifelong passion for art. Her father, a chemistry professor at Caltech, and mother encouraged Jenny's talents from a young age – as did pioneer art instructor, the Chilean artist, Susana Guevara Mueller. At Pomona College, Jenny studied art and was elected Phi Beta Kappa. She went on to receive her Masters of Fine Arts from Columbia University in 1963. There, suggestions from cultural anthropologist, Margaret Mead, helped Jenny develop ideas about archetypes and the unconscious that had a profound influence on her later work.

After graduation, Jenny moved to the Bay Area, living on $100 per month in Berkeley, painting and making ends meet by designing and silk-screening fabrics. At that time, she realized the most compelling subject matter for her paintings was the inner world of symbols and dreams and became active in the world of visionary art. During this era, she met fellow artist Henry David Sultan, who would become her lifelong partner. Jenny and Henry began teaching together and were married in 1972. Their daughter, Naomi, and son, Leon, were born in 1973 and 1978.

From 1974-2006, Jenny was a popular art instructor at City College of San Francisco, teaching classes in Painting, Drawing, Design and Color. Additionally, she was a 'California Arts Council Artist in the Schools' at New Traditions Elementary School. Jenny and Henry shared studio space, raised their children, and kept working, painting, and exhibiting. Starting in 1998, they embarked on a series of trips (Malta, Nepal, Egypt, Turkey, Spain, and India) which added to the rich cultural and archetypal imagery they found so nourishing. Since 2004 Jenny was a member of the national Society of Layerists in Multimedia (SLMM).

Jenny was a highly sensitive person who listened well, was caring and compassionate, and was very supportive of her friends and family. She will be sorely missed.

Jenny Badger Sultan is survived by a husband of 49 years, Henry David Sultan; a brother Tony Badger and his wife Margaret of Monterey; a daughter Naomi Sultana Young, her husband Joseph Young, and their sons Amos and Solomon of Santa Rosa; a son Leon Sultan, his wife Marisa Rossman, and their children Theodore and Adam of San

Francisco; and many nieces, nephews, cousins, beloved family members, friends, students, and fellow artists.

The family wishes to thank Cecelia Quento and Maria Martinez for providing compassionate care during Jenny's last days.

An outdoor celebration life and art will be held on Sunday, November 14, in San Francisco. To RSVP, contact [email protected] The family requests that in lieu of flowers, donations be made to Planned Parenthood. They also welcome you to visit http://www.jennybadgersultan.com/ and/or purchase her artwork to discover and share the beauty of Jennifer Badger Sultan's art and vision.