Upcoming Services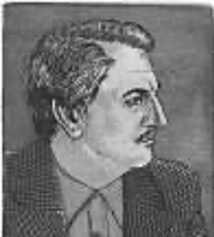 Frank Bonner Beuhler II
June 25, 1920 - July 17, 2022
Frank Beuhler was born on June 25, 1920 in Shreveport, Louisiana to parents Amie Louise Lloyd and Frank Bonner Beuhler.
Frank Beuhler has been an artist his entire life. Winning a prize for a drawing he made when he was in grade school, he went on to become an artist for his high school year books while attending school in Santa Monica. Following his dream, Frank studied art and photography at Art Center in Los Angeles. He worked at various jobs to support his desire to become a professional artist and to have his own business one day. He worked long hours and devoted himself to his dream. His hard work and effort paid off, and he eventually opened his own business as a commercial artist when he relocated to San Francisco. At the same time as running his business, he followed his passion, and worked on hundreds of etchings at Fort Mason in San Francisco on the weekends, and went to life drawing class in Sausalito, California. He won a first place prize at the Marin Arts Society for one of his etchings. Frank met the love of his life, Helen Marshall, who was studying Fashion design in Los Angeles. Helen and Frank both loved music and dancing to the tunes of the big bands. It was their destiny that their paths would cross, and they met each other at a dance. Frank saw Helen and his heart skipped a beat. He thought she was the most beautiful girl he had ever seen so he asked her for a dance. He knew from the moment he met Helen that she was the "one". After that night at the dance and their first meeting, Frank could not get Helen out of his mind. He pursued her and knew that he could never let her go. Six months after they danced their first dance together they were married on February 28th, 1943. Helen and Frank settled in the San Francisco Bay Area, a place that they both loved, where they built their home together. They continued to work hard and inspire each other throughout their lives. They celebrated 74 years of marriage until Helen passed away in 2017.
Frank passed away peacefully in his home with family around him, he is survived by his daughter, Launa, his son, Bonner & wife Susan, grandchildren, Jennie & Toby, great grand daughter Holly Francis. He celebrated his 102nd birthday on June 25th, 2022.