Upcoming Services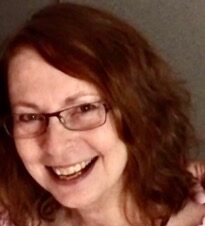 Charlotte Lynn Jolly
Memorial Service
Friday, October 14, 2022 ~ 11 o'clock
On Tuesday, October 4th 2022, Charlotte Lynn Jolly of San Francisco, CA lost her battle with cancer at the age of 66. She was born in Bakersfield, CA on November 23rd 1955, to Eugene Smith and Barbara (Baker) Ross. She was adopted along with her sister, Janice, by Barbara's second husband, Otis Ross. Her family moved around a lot due to Otis' service in the Navy, but they eventually settled in Alameda, where she graduated from Encinal High School in 1973.

She later moved to San Francisco, where she worked as a teller for the IBM Credit Union. There she met her future husband, Alan Jolly, who would always find ways to make his transactions with her. The two of them married in May of 1984. She was an outstanding mother to their 3 children, always available for the PTA or a school concert or science fair. She was also a mother to all who needed her, from her niece, Jennifer, to her children's friends. She shared love with anyone who darkened her family's doorstep.

She worked as a travel agent for Runaway Tours for several years, where she very much enjoyed the travel perks she earned. She also enjoyed gardening and spending time with her family, especially her grandchildren.

Charlotte was preceded in death by her father Otis, her mother, Barbara and her sister Janice. She is survived by her husband of 38 years, Alan, her daughters Catherine Chin of San Francisco, and Alicia Goddard of Alameda, her son, Ian Jolly of San Pablo, and her 4 grandchildren, Brandon, Logan, Jackson, and Kaitlyn.

Services will be held at Fernwood Funeral Home at 301 Tennessee Valley Road, Mill Valley, CA on October 14th, 2022 at 11 o'clock in the morning. Per her wishes, she will be cremated following the ceremony, and her ashes will be mixed with the soil at the base of a young redwood tree at Better Place Forests in Santa Cruz, CA.