Upcoming Services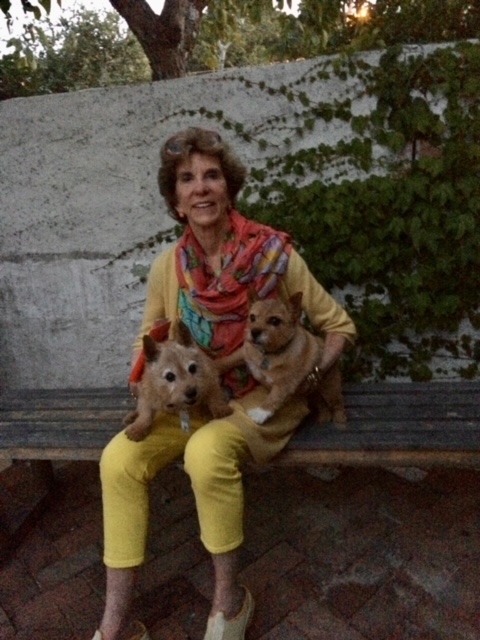 Benita Sailor McConnell
May 20, 1935 ~ October 20, 2021
Benita Sailor McConnell, age 86, died on October 20, 2021, after a two-year battle with ovarian cancer. She passed away peacefully in her home of 58 years in Tiburon, California, surrounded by her children and children-in-law.
Known to her friends as Beenie and her grandchildren as Nana Beenie, she was loved by all who knew her. She was still working up until her death, running her 53-year-old interior design business, Benita McConnell Interiors, which will be taken over by her partner Jack Yaedaker. She brought beauty and color into so many lives and treated all of her clients as dear friends.
Her greatest joys were her four children: Thomas Scott McConnell, 59, and his wife Stephanie; Jane McConnell, 57, and her husband TJ Heyman; Miles McConnell, 55, and his wife Dubie Breen; and Amy Wendy Wolf, 50, and her husband Jeremy; and her eleven grandchildren: Scott, George and Will McConnell; Lucy, Henry, Jack and Charlie Heyman; Spencer and Jay McConnell; and Lilli and Toby Wolf.
She is survived by her children and grandchildren, as well as her half-brother Jan Warner and half-sister Janie Wilhelmsen.
She was born in Louisville, Kentucky on May 20, 1935, and lived in Greenwich, Connecticut, New York City, Paris and Lausanne, Switzerland before settling in San Francisco in her mid-20s. She married Richard McConnell in 1960 and they raised their four children together before divorcing amicably in 1986.
She lived life to the fullest with impeccable style, a wicked sense of humor, and a love of vodka martinis and Norwich terriers. It was a wonderful life (also the title of her favorite movie).
In honor of her son Miles, please consider donations to the ALS Association Golden West Chapter in honor of Team (S)Miles, PO Box 565, Agoura Hills, CA 91376.