Upcoming Services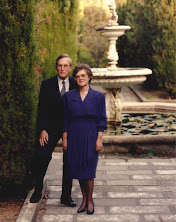 Gwen Rustin Greene
January 5, 1932 ~ March 30, 2022
Gwen Rustin Greene, age 90, of San Rafael, California, passed away peacefully on March 30, 2022, surrounded by her loving family, after a brief 1-month decline. Her three children were each with her at their own first breath and her last.
Gwen was born on January 5, 1932, to Edgar and Florence Rustin in Atlanta, Georgia. She was industrious and responsible from an early age and bought her first car and her first house when she was just 21 years old.
In Atlanta, she worked in the office of Dr. Brown at the CDC. There, she met the love of her life, Dr. John Clifford Greene. They played tennis on their first date, and the two were inseparable from that moment. They married in 1957, going on to have 3 children, Alan, Laura, and Lisa. John and Gwen were joyously married for 59 years until John's passing in 2016. Over the years they lived in Silver Spring, Maryland, Albany, California, Tiburon, California, Bethesda, Maryland, and San Rafael, California.
When her children were born, Gwen dedicated her talents to being an amazing wife and mother, building a family and community of love. Gwen was a fiercely dedicated mom to each of her children. Family came first to Gwen, a value she instilled in all those around her. The hole left by her absence is impossible to fill.
Wherever she lived, she was active in her church and a respected teacher. She reminds many of the Proverbs 31 woman, "Honor her for all that her hands have done, and let her works bring her praise in the city gate."
Gwen was the youngest child, by a considerable margin, of a large extended family. At 90 years old, she was the last of her generation. She was also predeceased by her husband John Greene and her granddaughter Brooke Nickel. She is survived by a remarkable and close family that she built and inspired, including her 3 children Alan Rustin Greene and is wife Cheryl Greene, Laura Greene Nickel and her husband Jeff Nickel, and Lisa Greene Helm and her husband Mark Helm, her 8 other grandchildren Garret Greene and his wife Rachel, Kevin Greene and his wife Beth, Sarah Helm, Claire Greene and her husband Scott, Kimberly Nickel, Lindsay Helm, Austin Greene, and Brandon Nickel, and her 2 great grandchildren Juniper Greene and Cora Greene, as well as by large, tight-knit extended families in Kentucky and Georgia.
We will miss her beyond words, and love and respect her always.