In Our Care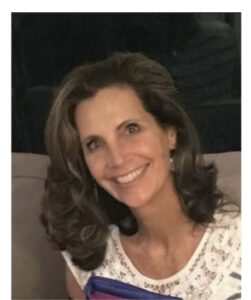 Lisa Marie Campagna
August 15, 1962 – November 4, 2021
Beloved mother, daughter, sister, and friend
Lisa Marie Campagna left this earthly realm on November 4, 2021, after a long battle with breast cancer. She was 59 years old.
It would be wrong to say that Lisa lost her battle with cancer, because she never stopped fighting. She stayed strong and resilient where others would have given in. All the while, not missing one beat of her living life with her family and friends. Through her, we know what spirit and perseverance truly look like.
Lisa was born in Brooklyn, New York to Frank and Annette Campagna. Lisa joined her brother Frank and sister Rene' growing up in Las Vegas, Nevada surrounded by a loving family and a wide range of colorful characters. After attending Bishop Gorman High School, Lisa went on to study around the globe, attaining a Bachelor of Science degree in Business Management from the University of Nevada, Las Vegas, and a bachelor's degree in Economics from the University of London.
Lisa selected a profession in employee benefits and health; first through the creation and management of group insurance plans and later introducing workplace wellness and health informatics into the structure using her vast knowledge of the health insurance industry coupled with her strong personal commitment to preventative and alternative medicine.
Lisa moved to California early in her professional life and settled into the Bay Area. She loved the beautiful landscape and positive feel of the area and its people. She danced often, practiced yoga dutifully, and began to teach yoga as part of her wellness initiatives.
Lisa married Chris Lopes, and in 2004 gave birth to Christopher Lopes. Being a mother to Christopher was the blessing of Lisa's life. She loved to spend evenings huddled on the couch listening to Christopher play his guitar.
Lisa was abundantly spiritual and recognized the common good inside of many religions. Lisa loved to be in the grasp of nature; biking and hiking as often as she could. Her nature walks gave her perspective and peace up to her final days.
Lisa was preceded in death by her father Frank and is survived by her son Christopher, her mother Annette, her sister Rene', her brother and sister-in-law Frank and Kathy, her ex-husband Chris and his daughter Olivia.
There will be a mass at St. Sebastian Church in Greenbrae on Friday, November 12th at 3:00pm. On Saturday, there will be a memorial gathering from 12:00pm – 3:00pm at the Muir Woods Park Community Association Clubhouse. Muir Woods Park was one of Lisa's favorite places.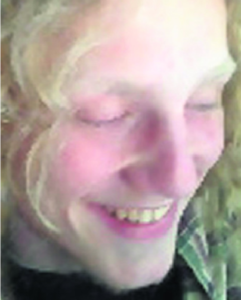 John Mark Myers
July 6, 1991 ~ October 23, 2021
With profound sadness, we announce the passing of John Mark Myers, 30, of Mill Valley, California on October 23, 2021. Named after John Mark, the faithful traveling companion to Jesus and author of the Gospel of Mark, John shared his namesake's empathy and love of family and friends.
Born in Marin on July 6, 1991, John was the son of Claire Miller of San Francis- co and Vincent Myers of Worcester, Massachusetts. John grew up in Novato and Mill Valley. John treasured the beach, sunsets, and movies and was an avid skateboarder.
John loved clowning around with his father, and the two were often seen kicking balls over their house and mastering trampoline flips. A talented athlete, John excelled at skateboarding and teaching gymnastics. He had a passion for word play, which made him a gifted storyteller with a facility with languages. He was skilled at conversation and online research.
John is survived by his parents, his brother Andrew Myers of Mill Valley, and his sister Sarah Ruth Moore of Concord, Massachusetts together with her husband Jim and sons, Graham, Arthur and Sebastian. John delighted in gift giving and
had a natural eye for beauty. Despite his chal- lenges, John was a ray of sunshine - with his bright flowing mane and warm, empathic nature.
Services will be held on November 4, 2021 at 1 p.m. at the Episcopal Church of Our Saviour, 10 Old Mill Street, Mill Valley.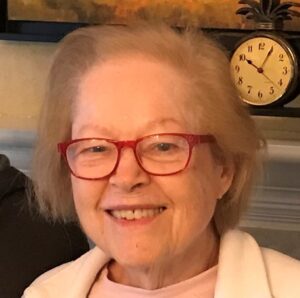 Lucinda Lindsay Merrill
1937 ~ 2021
Lucinda Lindsay Merrill passed away peacefully on Nov. 1, 2021 at the age of 84. She leaves behind a son, Mark (Janet) Mathis, grandchildren Anna and Jack Mathis, and her sister, Kate Farlow.

Lucinda was raised in Los Angeles, attended Marlborough School and the University of California, Berkeley, where she was active in the Kappa Kappa Gamma sorority. She later graduated from Mills College in Oakland with a degree in Economics.

A patron of the arts and interior designer, Lucinda loved art, antiques and the opera. She served for many years as head of human resources for San Francisco auction house Butterfield and Butterfield, now Bonhams and Butterfield. She also enjoyed researching her family history and was proud that an ancestor, Nevada Lindsay, had studied with the French impressionist painter Camille Pissarro.

Lucinda made Tiburon her home for more than 50 years. It's where she raised her son and contributed her time and talents to a variety of community organizations and causes, including the Junior League of San Francisco. She enjoyed everything that California had to offer – from quiet walks on Tiburon's waterfront to hikes in Yosemite National Park's Tuolumne Meadows.

She admired the medical staff at the University of California San Francisco (UCSF) and especially those who cared for her in her later years. Contributions in Lucinda's memory may be made to the UCSF Foundation either online at makeagift.ucsf.edu or by mail to:

UCSF Foundation
PO Box 45339
San Francisco, CA 94145-0339
Attn: Paul Rafael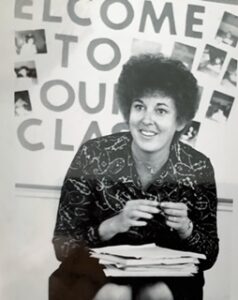 Suzanne Mary Ward
October 12, 1941 ~ October 3, 2021
Suzanne Mary Ward passed away peacefully at home in Lucas Valley on October 3, 2021 after an extended battle with multiple myeloma and related issues. Born October 12, 1941 in Clarion, Iowa to Florence Banks Meier and Dr. Glen John Meier, DDS. Susie, or "Bammy", as she was fondly known by her grandchildren, Brian, Megan and Cienna, who were showered in her love and support. Susie graduated from the University of Iowa with a BS and Nursing Degree in an accelerated four year program which included working in the hospital. She started her career at University of California San Francisco with stories of patients from the famous, including a governor, mayors, and not so famous; to making a presentation at Grand Rounds. Her strong preference for patient care resulted in her start with the just formed VNA at Mt. Zion Hospital in San Francisco. Starting a family brought her to Marin, where she juggled schedules while raising two boys by working nights at then Marin General.
Susie served as a Deacon at First Presbyterian in San Rafael. She initiated, participated in and contributed to numerous volunteer and charitable projects. When confronted with a steep enrollment decline in the then Dixie School District, she established, with friends, Childrens House Montessori School. She maintained her career with Marin Home Care while willingly giving her time and energy to volunteer work through the boys' education at Dixie Elementary, then St. Marks, Miller Creek, and Terra Linda High School, as well as giving support of their swimming, water polo and soccer participation. She continually stressed that just showing up was not good enough – that success was achieved from the effort put in before and after – competition was the fun part to measure how well you were progressing.
Her professional and organizational talent, combined with a positive attitude and humor, earned the respect of all – for patients and their families she was unafraid to advocate on their behalf with the goal to optimize their well being – for doctors, medical staff and co workers she gained their respect through her insight, recommendations, honesty, and work ethic. Above all, she valued her family and friends – never failing to remember birthdays, holidays, or special events. She reached out by phone or letter to share with them their value and importance to her. Susie was to, all who knew her, caring, kind, honest, supportive, and loyal.
She is survived by her husband of 50 years, Don; her sons Jeff and Jason; their wives Jennifer and Amy; and grandchildren Brian, Megan, and Cienna.
In her passing an angel has left us. We are blessed in knowing and loving her.
A celebration of life will be held at Fernwood Chapel in Mill Valley. Inurnment will be held in a private ceremony at Sacramento Valley National Cemetery.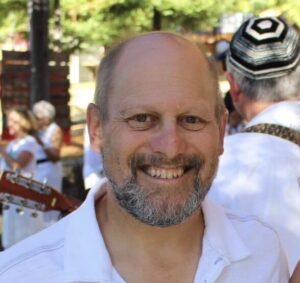 Joey Philip Robinow
September 3, 1963 ~ October 29, 2021
Joey Philip Robinow passed away surrounded by family and friends on October 29, 2021, at 58. Born on September 3, 1963, Joey's life was marked by his devotion to his wife and three sons, his quick-witted sense of humor and knack for telling a joke, his passion for music, his compassionate and caring role as a physician, and especially, the deep love and generosity he showed his family, friends and community—Camp Swig/URJ Camp Newman, Congregation Rodef Sholom, Brandeis, Kaiser, Meals on Wheels/Vivalon, and more. Married to his soulmate, Alissa, for 30 years, his biggest source of joy and pride were his three beautiful boys: Danny (1993), Gabe (1996) and Ben (2001). Joey was diagnosed with Stage 4 lung cancer in 2005, and as the true Energizer Bunny, beat all of the odds to survive 16 years. Joey was an avid volunteer for organizations including Meals on Wheels, Habitat for Humanity, and RotaCare. He spent his summers at Camp Newman–his refuge of friendship, serenity, purpose, and support all year. Joey is survived by his wife, Alissa; sons, Danny (Jenna), Gabe, and Ben; parents Norman and Carole Robinow; parents-in-law Sandy and Carole Natelson; sister Laurie (Paul) Nussbaum; and brother David (Wendy), as well as many nieces, nephews, cousins, and chosen family. Donations in Joey's memory can be made to Camp Newman, Congregation Rodef Sholom, and By the Bay Health. ​​​​​​​