In Our Care
David Seidel
David ben Devorah
David was born on January 28, 1962 in Germany. His parents, both Fulbright scholars, met simply because his dad, Kurt, spoke fluent English. David's mom, Deborah, of blessed memory was in Germany and that is where they fell in love.
David was raised in Frankfurt. In the 1980's, he came to the US, landing in Berkeley. He came to consider himself, above all else, an American.
He first studied music engineering, a great love of his and later moved from City College to CAL where he became an architect. Although humble through and through, it was clear that David was intellectually brilliant and musically gifted.
But David may not have realized just how much his life would change when he popped up as "new" on Jessica's Jdate feed, as it were. And Jessica knew, after popping in and out of Jdate, that when it said "new," you gotta move quick. So, she did. David was a faithful serial monogamist, but he had recently moved on from a previous relationship and really had never dated anyone Jewish.
Their journey began and they fell in love. Whether it was or skiing, surfing or swing dancing, he rose to every challenge Jessica threw his way and yes, she rose the challenge of getting on the back of his motorcycle, as she said to herself, "This was about trust." Indeed, it was and it was the ride of a lifetime for Jessica and David.
Back in those days, David thought he would not have children. But, Jessica's sister Miriam had Josh and Freddy was on the way and David literally fell in love with Josh. So one day, they were driving and he said to Jessica, "What about a little squirt?" She said, "Did you mean on the windshield?" "Or with you? "
Jessica got the picture. He got down on his knee at Giants' stadium to pop the question: they were married that Labor Day weekend by Rabbi Alan Lew of blessed memory. A honeymoon in Israel followed because he had never been, and Jessica had lived there for medical school.
They got pregnant, Jessica miscarried and then she got pregnant again. They won a sweepstakes trip to Italy sweepstakes, and off they went, with Daniel in the womb.

Jessica remembers the rabbinic story about the bat kol, the divine voice that comes down from heaven and whispers the name of your bashert, your destined partner, in your ear. Jessica, David was your destined partner. As your cousin Lisa said, he needed your feistiness and you needed his calmness. He was the yin to your yang and you were a great team together. You led him on a Jewish journey he probably never could have imagined living in Germany. Having a child with you, Daniel, whom he loved so much and seeing Daniel blossom and grow as a human being but also a Jew – free to be Jewish, to attend a Jewish preschool, to be a part of a synagogue community and to celebrate with joy, becoming a bar mitzvah at Kol Shofar last year, amidst a pandemic.
Your family motto has been "don't wait." As Jewish tradition teaches us: reflect one day before you die. Take stock of your life and live to the fullest, whatever time we have. Life is here, life is now and both Jessica and Daniel grasped the life they have had with David. You grasped it with joy, thanksgiving, and zest for each moment.
David was more than the disease that took his life. He really touched people's lives; there is no one who encountered him, who was not touched. Most people who suffer as he did, become the worst of themselves. But David did the opposite – even in times of great pain, he was a gentleman, he stayed calmed, he was polite. How did he do it all?
Even when I came to their home to say the final viddui prayer, the first thing that David said to me was: This must be one of the hardest things about a being a rabbi. This, from a guy on his deathbed! Even when he was dying, he was more concerned about others than about himself.
So how did he do it? He did it because of Jessica, because of the care and the love you gave him, unfailing in your loyalty and your steadfastness.
David passed away the day after Passover concluded. Today is Yom Hashoah, Holocaust Remembrance Day. David's life was a tribute to the power of Jewish identity born in Germany, living as an American Jew, and he was touched by so many things Jewish.

On this Yom Ha Shoah, we honor David's memory with the words of Hannah Senesh, a a paratrooper who rescued Jews during the Holocaust and was captured and killed by the Nazis I close with singing her words that not only remind us of the impact of Jewish identity on a life, but also the eternal nature of our souls.
אלי, אלי, שלא יגמר לעולם החול והים
רישרוש של המים ברק השמים
תפילת האדם
החול והים רישרוש של המים ברק השמים
תפילת האדם
Eli, Eli
I pray that that these things will never will end. The sand and the sea, the rush of the waters,
the crash of the heavens, the prayer of us all
Yehi zikrono barukh. . . may his memory be for a blessing.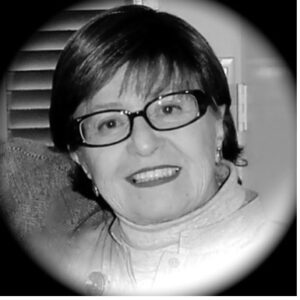 Anita Lefkort
May 20, 1922 ~ March 17, 2021

Anita Lefkort lived a long life filled with love, laughter, endless curiosity, and tireless adventure.
She was born on May 20, 1922 in Brooklyn, NY to Florence and Nathaniel Fine, attended public schools there and graduated with a degree from The New School for Social Research in Manhattan –– a school dedicated to academic freedom and a home for progressive thinkers.

Anita moved to Manhattan for her first job at Saks Fifth Avenue, then found her dream job as a receptionist for Rogers and Hammerstein, New York's famed blockbuster Broadway stage producers. She worked there for nine years, meeting some of the theater's biggest stars and often traveling out of town for show openings.

In 1951, she attended a party where she met and Alan Lefkort for the first time. They quickly fell in love and their mutual interests and shared love of humor sealed the deal. They married within three months and went on to savor the Manhattan lifestyle before eventually moving to homes in San Francisco and Sausalito. The two finally enjoyed traveling extensively throughout Europe and other parts of the world for many years in retirement.

Anita leaves Alan, the love of her life for 69+ years, her beloved cat Sophie, and friends here and abroad who will always remember her wit, charm, myriad stories, and those Dorothy Parker-style zingers that brought the house down every time.

RIP dear Anita. You'll be greatly missed by all who had the privilege of meeting you.


Joyce Elaine (Gamble) Stone
July 9, 1944 ~ April 1, 2021
On Thursday, April 1, 2021, Joyce Elaine (Gamble) Stone, beloved mother of two and grandmother of four, passed away at the age of 76.

Joyce was born in West Chester, Pennsylvania on July 9, 1944. Her father was a mushroom farmer in Kennett Square, Pennsylvania, where she was primarily raised. She was the first in her family to graduate college, earning a BA in Spanish from Dickinson College. She went on to get her Master's degree in Latin American Studies from Tulane University. It was at Tulane where Joyce met her future husband, William Stone. They married in 1971 and had two children born in Boston, and later moved St. Louis before settling in Vermont where Joyce lived for over thirty years. She moved to California in 2018 to be closer to her daughter.

In her remarkable life, Joyce was a freedom rider, traveling to the south to register voters, an avid reader, traveler, and spoke Spanish and French fluently. During her long career, she sustained deeply productive relationships with high school students she encountered throughout her many years as a teacher and administrator. She developed teacher and administrator leaders who today still lead within and outside of her home base, Colchester School District. She was deeply committed to making schools inclusive and equitable, through differentiation in heterogeneous classes. She endorsed Meticulous Attention to Detail and championed the acronym MAD— which she often was as she confronted obstacles to improving schools. She served as a mentor to countless administrators throughout Vermont and demonstrated understanding and empathy for all she encountered. She had a passion for living, cultivated a tight circle of friends, was artistically gifted, and spent time with her beloved cats, Ziggy and Honey Bee.

Joyce is survived by her sister, Linda (Gamble) Shepherd, of Landenberg, Pennsylvania, her ex-husband William Stone of Oaxaca, Mexico, her children Kevin Stone (Debbi) of Tampa, Florida and Emily Stone (Ram) of Oakland, California, and her four granddaughters Katherine Stone, Kira Stone, Olivia Stone and Jillian Sriharsha. In lieu of flowers, please send your support to The Joyce Stone Scholarship Fund, in c/o the Colchester School District, 125 Laker Lane, PO Box 27, Colchester, VT 05446. Please write "Joyce Stone Scholarship Fund" in the memo line. All donations will be awarded to a Colchester High School senior who will attend college to become a teacher.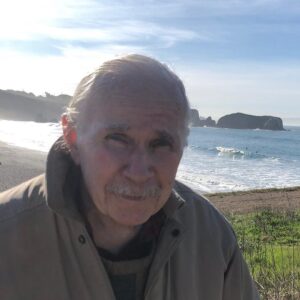 Michael Joseph Patrick Halbert
March 4, 1939 ~ March 6, 2021
"…riverrun, past Eve and Adam's, from swerve of shore to bend of bay, brings us by a commodious vices of recirculating back to Howth Castle and Environs."


Michael Halbert - kind father, uncle and friend - passed away peacefully at home in San Francisco, California, on Saturday, March 6.

He was born in Pontiac, Michigan to John Harrison Halbert and Gladys Halbert. Mike was the youngest of 4 brothers - Jack, Tom, James and Michael, and is the last survivor of his family's generation. He attended Saint Michael's school (from K-11).

Mike served as a radio man in the Navy from 1956-1960 and was a part of Operation Hardtack, Atom Bomb test project at Enewetok Atoll. After leaving the Navy, he used his skills in radio signaling by working as a telegraph operator for Wester Union, and later began working in the back office of a stock broker, eventually going to work for Charles Schwab in its very beginnings. With his knowledge of handling the brokerage transactions, he moved into the role of computer programmer/analyst, and continued learning about computing for the rest of his life. During the past few years, he was studying about artificial intelligence and how it could be used for analyzing stock prices.

In 1972, he settled into family life in the Richmond District of San Francisco. Some of his interests were art, reading, taking long walks in nature, going to the library and looking deeply into how things exist. He was a sweet, mystical presence who always had a smile and a positive word to share. Many will recall him taking his morning walks with his backpack.

He is survived by his daughter Alise Halbert, his step-son, Aric Johnson and his children, his nephews, Tim, Patrick, Carl, Philip and their children and his nieces, Janet, Karen, Susan, Jacqueline, Kimberly, Melissa and their children.


"A way a lone a last a loved a long the…"

Quotes: Finnegan's Wake, James Joyce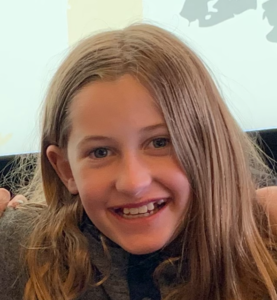 Avery Knight Blankfort
Avery Knight Blankfort, age 12, of Mill Valley, California, died on February 24, 2021. She was born August 26, 2008 and is survived by her devoted and loving sister, Gray Selix Blankfort; her mother, Naomi Jane Gray; her father, Todd Selix Blankfort; and her beloved dog, Daisy Socks.
Avery had a big heart. She adored her sister. She loved her friends fiercely and always sought to lift them up. She believed passionately in equality for girls and women. She loved animals, especially owls and sharks, and wanted to be a marine biologist.
Avery demonstrated a lively intellectual curiosity. On an owl-watching hike in Muir Woods at age 8, she had the opportunity to dissect an owl pellet. She chose the biggest one and thrilled in identifying the many skeletons it contained. In first grade, when tasked with selecting an animal to study in preparation for a visit to the San Francisco Zoo, she chose the hairy tarantula, because "they're cool." She spent most of a 2018 tour of Westminster Abbey jumping up and down with her hand in the air, eager to answer questions posed.
Avery excelled at tennis and skiing. She exhibited a daredevil spirit and relished terrifying her parents with tree-skiing exploits. She was a ruthless competitor with an uncanny ability to win at board games, and remains the family Monopoly champion. She loved dance, music, art, and Minecraft.
Avery possessed a mischievous sense of humor and lit every room with her vivacious smile and sharp wit. She spoke her mind, often and delightfully in ways that ought not be printed in an obituary.
Her family loves her and is proud of her.
Due to Covid, the family will be holding a private service at Fernwood Cemetery in Mill Valley. In lieu of flowers, please send donations to Rocket Dog Rescue in San Francisco, https://www.rocketdogrescue.org/donate/avery/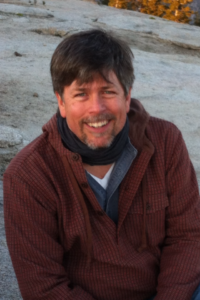 Rex Williams
Rex Williams spent much of his adult life working as a banker in crisp white shirts he had ironed himself. He worked diligently for two purposes, neither of which had anything to do with banking. Firstly, he worked to give his family the best life he could. Secondly, he worked so that he could squirrel away moments up in the foothills and forests of the Valley to take pictures. He was a photographer who moonlighted as a banker and as he moved himself closer and closer to a life he loved, he was a photographer who moonlighted as a custom framer. In the past 7 years he met and married Nanelle Sciacqua. They bought a house on Christmas Tree Lane, fulfilling one of his longest dreams. Together they made a beautiful life, transforming their garden into a drought tolerant soothing landscape, traveling to all of the state's most natural places, visiting YellowStone and delighting in their grandchildren. He was gentle and kind. He loved his three children with commitment, dedication, gentleness and wonder. He was committed to fostering and promoting a flourishing Fresno Art Scene. He's survived and deeply loved by his wife Nanelle, his children Chelsea, Chase and Camille, his grandchildren Magnolia and Rocky, his dog Fletcher, his cat Buddy and so many friends and family. He is also survived by his beautiful body of photographic work that honors and delights in the natural world, especially that of California's Central Valley which he called home his whole life. A private burial will be held at Fernwood Cemetery in Mill Valley California. Remembrances may be made to the San Joaquin River Parkway and Conservation Trust.