In Our Care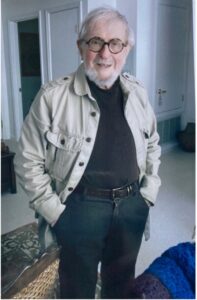 Alan Lefkort
March 19, 1925 –– May 6, 2021
"The stronger a man is, the more gentle he can afford to be."
––Elbert Hubbard

Anyone who ever met Alan Lefkort just couldn't help but love and admire this dear man.
With warmth, charm, and gentlemanly grace, he easily befriended people of all stripes and, by taking a sincere interest in their lives, he simply enchanted everyone.

An entertaining storyteller, Alan had a repertoire of endless tales to relate, gathered from unique adventures he shared with his wife around the world. He delighted in lively conversation, no matter the subject, and, unafraid to discuss hot political issues, he could always tease away tension with laughter, casually inserting a witty aside or a jester's clownish jibe. Well known for his one-liners (aka "groaners"), Alan relished humor in any form. If he couldn't quite hear your comment, he would cajole, "Louder, please!... And funnier!"

Alan was born in 1925 to Joseph and Julia Lefkort (née Jacobs.) His father left Hungary as a teen, bound for Ellis Island and a new life in America where he and Julia raised Alan and his brother, Jerome, in Youngstown, Ohio.

In 1943, Alan's studies at Ohio University were interrupted by WWII and two years of army service in Germany and Japan. Afterward, he completed his education in New York, graduating from Pratt Institute with a Fine Arts degree. A talented graphic designer, he quickly found employment in the art department of Esquire Magazine. It's in the elevator of Esquire's building that Alan met the love of his life, Anita, who was a secretary for Broadway icons, Rogers and Hammerstein. The two married within three months and moved for a time back to Ohio where Alan first stepped into advertising at McCann Erickson in Cleveland.

In 1957, he and Anita were drawn to the Bay Area where Alan's advertising career took off. He held Art Director positions at San Francisco's Guild, Bascom & Bonfigli, and later, at Young and Rubicam, followed by a "2-year work-gap" when Alan and Anita traveled to most of the countries of Europe. Quipped Alan, "We learned to say, 'Where's the toilet?' in 14 languages."

Upon returning to the Bay Area, Alan resumed his career in San Francisco at McCann Erickson, then D'Arcy MacManus & Masius, and finally, at Daily and Associates where he became Vice President and Executive Art Director. Throughout his long career, he received numerous awards for art direction, including the coveted Marget Larsen Award, given to him at the San Francisco Cable Car awards in 1981.

Alan retired in 1984 when he and Anita revived their lust for travel and adventure. The two spent nine years exploring Europe and other parts of the world, residing for long periods in Germany, France, Austria, Switzerland and the UK, with side trips to Russia and Africa.

While they loved every minute of their time abroad, when Alan and Anita finally returned to their home in Sausalito, both declared the Bay Area to be "…truly the best place on Earth."

Alan died peacefully in his sleep, at age 96, just seven weeks after his beloved Anita passed away. He was also preceded in death by his brother, Jerome (Jerry).

Alan leaves family, friends, and colleagues in Ohio, Texas, Germany, and the Bay Area who will always remember him for his warmth and kindness, his creative mind and quick wit, and those unstoppable one-liners we shall all miss.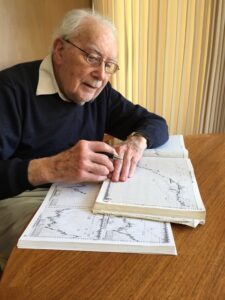 Sydney Bloch
Sydney Bloch was born in 1924 in the Bronx borough of New York City, to parents Morris Bloch and Lena Marder Bloch. He was the younger brother of Beatriz Bloch Hirsch and Joseph Bloch.

His father, Morris, came to America as a teen to escape persecution in Russia; Morris later brought his parents and sister to the United States as well. After marriage, Morris owned a small laundry business. Lena's father and mother, Simon Marder and Eva Gugfleisch Marder, immigrated to the U.S. from Austria/Poland. Lena either came with them as a small child or was born in the States shortly after their arrival. Lena's younger brothers were all born in America.

Sydney grew up during the Great Depression. Due to Morris' chronic illness and eventual death when Sydney was 17 years old, the two brothers helped run the laundry. Sydney attended Townsend Harris High School, graduated at age 16 and began his studies at City College of New York.

During World War II, he served in the U.S. Army for four years. He trained in the Signal Corps in Georgia and then became part of a telephone-repair unit that restored service for the army in Belgium, France and Germany. After discharge from the Army, Sydney returned to New York and completed his studies at CCNY. Following graduation, he attended the Wharton School at the University of Pennsylvania, working towards an MBA.

On a vacation in San Francisco, Sydney met his future wife, Babette, through a chance encounter coming out of a restaurant while she was heading in. They met again in Chicago at a party hosted by a mutual friend. Shortly thereafter, Sydney moved to San Francisco; he and Babette married six months later.

Sydney worked as a stockbroker at Sutro & Co. in San Francisco; he later became an Investment Counselor. He used technical analysis of the market to determine trends and patterns, and his philosophical outlook to help clients make financial decisions. Sydney's lifelong quest to understand the nature of life led him to study at the San Francisco Theological Seminary. He also practiced Transcendental Meditation and General Semantics, filling his bookshelves with works of philosophy. At age 95, the last book he checked out of the library was "The Body Keeps the Score: Brain, Mind and Body in the Healing of Trauma."

Throughout their 64-year marriage, Sydney and Babette enjoyed true partnership, great comfort and deep love. Sydney shared his family heritage and ethics with daughters Lisa and Diane, always encouraging them to "Zei a Mensch," (be a person of integrity and honor). They have tried to follow his example of seeking honesty and truth.

Sydney was so sharp-witted and vital that we were all shocked he could possibly die, no matter his age of 95—especially before casting a heartfelt vote in the 2020 elections, which he'd promised to stick around to do. But early in the coronavirus quarantine, he died of a sudden and unexpected heart attack. Even on the last day of his life, Sydney was still seeking to understand the pieces of his family history, referring to a dream he'd had about his beloved grandfather and the insight it brought to his own childhood. He also expressed peacefulness and thankfully, did not suffer—though we suffered not to be with him during his last moments. We miss him every day and find comfort in our memories, as well as the many small notes he left around the house, evidence of his ongoing care and love.

Sydney is survived by: his wife, Babette Bloch; daughters, Lisa and Diane Bloch; sister-in-law, Frances Bloch; nephew, Michael Bloch (Angela); niece, Susan Bloch (Sam Tobin); great-nieces, Katherine Bloch and Hannah Tobin Bloch; his dear friend Clyde Curl and many other compatriots. He was preceded in death by his sister, Beatriz Bloch Hirsch and brother, Joseph Bloch. We are grateful to Whistlestop/Vivalon for the awesome drivers who became Sydney's fond companions, and to the dear neighbors, friends and family who supported Babette, Lisa and Diane after his death.

We read the following poem at Sydney's funeral. Although Sydney did not die from coronavirus, his death occurred during the quarantine. This poem about the pandemic seemed to connect to his life and brought us a measure of peace and healing; we hope it will do the same for you.

Pandemic
By Lynn Ungar

What if you thought of it
as the Jews consider the Sabbath—
the most sacred of times?
Cease from travel.
Cease from buying and selling.
Give up, just for now,
on trying to make the world
different than it is.
Sing. Pray. Touch only those
to whom you commit your life.
Center down.

And when your body has become still,
reach out with your heart.
Know that we are connected
in ways that are terrifying and beautiful.
(You could hardly deny it now.)
Know that our lives
are in one another's hands.
(Surely, that has come clear.)
Do not reach out your hands.
Reach out your heart.
Reach out your words.
Reach out all the tendrils
of compassion that move, invisibly,
where we cannot touch.

Promise this world your love–
for better or for worse,
in sickness and in health,
so long as we all shall live.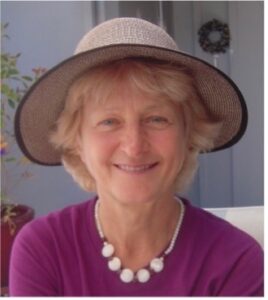 Heidi Haffner Finser
Heidi Haffner Finser passed away peacefully, surrounded by her loving children and husband, at home in Mill Valley on April 7th, 2021. She was a performer, artist, and therapist in the unique practice of Eurythmy. Heidi was born in Germany in 1951 and, in the late 1970s, she followed her mother to California. She met Mark in 1988, moved to New York, and they married. Ten years later, after having two children, Yohanna and Benjamin, Heidi and Mark returned to her beloved Northern California, where the natural beauty was her greatest inspiration. Heidi lived with a rare form of dementia for nearly 15 years and, in her amazing way, she chose to take on her new life with unwavering positivity and love. Through her example, she taught her family and friends that we all hold the power to shape our experience of life, regardless of our circumstances, and that the meaning we assign to what happens to us determines everything. She was the embodiment of love and light.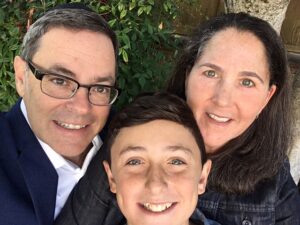 David Seidel
David ben Devorah
David was born on January 28, 1962 in Germany. His parents, both Fulbright scholars, met simply because his dad, Kurt, spoke fluent English. David's mom, Deborah, of blessed memory was in Germany and that is where they fell in love.
David was raised in Frankfurt. In the 1980's, he came to the US, landing in Berkeley. He came to consider himself, above all else, an American.
He first studied music engineering, a great love of his and later moved from City College to CAL where he became an architect. Although humble through and through, it was clear that David was intellectually brilliant and musically gifted.
But David may not have realized just how much his life would change when he popped up as "new" on Jessica's Jdate feed, as it were. And Jessica knew, after popping in and out of Jdate, that when it said "new," you gotta move quick. So, she did. David was a faithful serial monogamist, but he had recently moved on from a previous relationship and really had never dated anyone Jewish.
Their journey began and they fell in love. Whether it was or skiing, surfing or swing dancing, he rose to every challenge Jessica threw his way and yes, she rose the challenge of getting on the back of his motorcycle, as she said to herself, "This was about trust." Indeed, it was and it was the ride of a lifetime for Jessica and David.
Back in those days, David thought he would not have children. But, Jessica's sister Miriam had Josh and Freddy was on the way and David literally fell in love with Josh. So one day, they were driving and he said to Jessica, "What about a little squirt?" She said, "Did you mean on the windshield?" "Or with you? "
Jessica got the picture. He got down on his knee at Giants' stadium to pop the question: they were married that Labor Day weekend by Rabbi Alan Lew of blessed memory. A honeymoon in Israel followed because he had never been, and Jessica had lived there for medical school.
They got pregnant, Jessica miscarried and then she got pregnant again. They won a sweepstakes trip to Italy sweepstakes, and off they went, with Daniel in the womb.

Jessica remembers the rabbinic story about the bat kol, the divine voice that comes down from heaven and whispers the name of your bashert, your destined partner, in your ear. Jessica, David was your destined partner. As your cousin Lisa said, he needed your feistiness and you needed his calmness. He was the yin to your yang and you were a great team together. You led him on a Jewish journey he probably never could have imagined living in Germany. Having a child with you, Daniel, whom he loved so much and seeing Daniel blossom and grow as a human being but also a Jew – free to be Jewish, to attend a Jewish preschool, to be a part of a synagogue community and to celebrate with joy, becoming a bar mitzvah at Kol Shofar last year, amidst a pandemic.
Your family motto has been "don't wait." As Jewish tradition teaches us: reflect one day before you die. Take stock of your life and live to the fullest, whatever time we have. Life is here, life is now and both Jessica and Daniel grasped the life they have had with David. You grasped it with joy, thanksgiving, and zest for each moment.
David was more than the disease that took his life. He really touched people's lives; there is no one who encountered him, who was not touched. Most people who suffer as he did, become the worst of themselves. But David did the opposite – even in times of great pain, he was a gentleman, he stayed calmed, he was polite. How did he do it all?
Even when I came to their home to say the final viddui prayer, the first thing that David said to me was: This must be one of the hardest things about a being a rabbi. This, from a guy on his deathbed! Even when he was dying, he was more concerned about others than about himself.
So how did he do it? He did it because of Jessica, because of the care and the love you gave him, unfailing in your loyalty and your steadfastness.
David passed away the day after Passover concluded. Today is Yom Hashoah, Holocaust Remembrance Day. David's life was a tribute to the power of Jewish identity born in Germany, living as an American Jew, and he was touched by so many things Jewish.

On this Yom Ha Shoah, we honor David's memory with the words of Hannah Senesh, a a paratrooper who rescued Jews during the Holocaust and was captured and killed by the Nazis I close with singing her words that not only remind us of the impact of Jewish identity on a life, but also the eternal nature of our souls.
אלי, אלי, שלא יגמר לעולם החול והים
רישרוש של המים ברק השמים
תפילת האדם
החול והים רישרוש של המים ברק השמים
תפילת האדם
Eli, Eli
I pray that that these things will never will end. The sand and the sea, the rush of the waters,
the crash of the heavens, the prayer of us all
Yehi zikrono barukh. . . may his memory be for a blessing.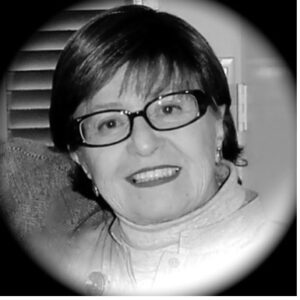 Anita Lefkort
May 20, 1922 ~ March 17, 2021

Anita Lefkort lived a long life filled with love, laughter, endless curiosity, and tireless adventure.
She was born on May 20, 1922 in Brooklyn, NY to Florence and Nathaniel Fine, attended public schools there and graduated with a degree from The New School for Social Research in Manhattan –– a school dedicated to academic freedom and a home for progressive thinkers.

Anita moved to Manhattan for her first job at Saks Fifth Avenue, then found her dream job as a receptionist for Rogers and Hammerstein, New York's famed blockbuster Broadway stage producers. She worked there for nine years, meeting some of the theater's biggest stars and often traveling out of town for show openings.

In 1951, she attended a party where she met and Alan Lefkort for the first time. They quickly fell in love and their mutual interests and shared love of humor sealed the deal. They married within three months and went on to savor the Manhattan lifestyle before eventually moving to homes in San Francisco and Sausalito. The two finally enjoyed traveling extensively throughout Europe and other parts of the world for many years in retirement.

Anita leaves Alan, the love of her life for 69+ years, her beloved cat Sophie, and friends here and abroad who will always remember her wit, charm, myriad stories, and those Dorothy Parker-style zingers that brought the house down every time.

RIP dear Anita. You'll be greatly missed by all who had the privilege of meeting you.


Joyce Elaine (Gamble) Stone
July 9, 1944 ~ April 1, 2021
On Thursday, April 1, 2021, Joyce Elaine (Gamble) Stone, beloved mother of two and grandmother of four, passed away at the age of 76.

Joyce was born in West Chester, Pennsylvania on July 9, 1944. Her father was a mushroom farmer in Kennett Square, Pennsylvania, where she was primarily raised. She was the first in her family to graduate college, earning a BA in Spanish from Dickinson College. She went on to get her Master's degree in Latin American Studies from Tulane University. It was at Tulane where Joyce met her future husband, William Stone. They married in 1971 and had two children born in Boston, and later moved St. Louis before settling in Vermont where Joyce lived for over thirty years. She moved to California in 2018 to be closer to her daughter.

In her remarkable life, Joyce was a freedom rider, traveling to the south to register voters, an avid reader, traveler, and spoke Spanish and French fluently. During her long career, she sustained deeply productive relationships with high school students she encountered throughout her many years as a teacher and administrator. She developed teacher and administrator leaders who today still lead within and outside of her home base, Colchester School District. She was deeply committed to making schools inclusive and equitable, through differentiation in heterogeneous classes. She endorsed Meticulous Attention to Detail and championed the acronym MAD— which she often was as she confronted obstacles to improving schools. She served as a mentor to countless administrators throughout Vermont and demonstrated understanding and empathy for all she encountered. She had a passion for living, cultivated a tight circle of friends, was artistically gifted, and spent time with her beloved cats, Ziggy and Honey Bee.

Joyce is survived by her sister, Linda (Gamble) Shepherd, of Landenberg, Pennsylvania, her ex-husband William Stone of Oaxaca, Mexico, her children Kevin Stone (Debbi) of Tampa, Florida and Emily Stone (Ram) of Oakland, California, and her four granddaughters Katherine Stone, Kira Stone, Olivia Stone and Jillian Sriharsha. In lieu of flowers, please send your support to The Joyce Stone Scholarship Fund, in c/o the Colchester School District, 125 Laker Lane, PO Box 27, Colchester, VT 05446. Please write "Joyce Stone Scholarship Fund" in the memo line. All donations will be awarded to a Colchester High School senior who will attend college to become a teacher.