In Our Care
Devon Page Lydecker
Devon Page Lydecker passed away in her home on July 18, 2021. She is predeceased by her father Doane Page Lydecker and her brother-in-law Scott Lambert. She is survived by her mother Alexis, sisters Brooke and Laura Lydecker, boyfriend Ray Del-Santo and nephews Wyatt, Alexander and Cody Walker.

Devon was fiery and full of life, loved whole-heartedly and had an instant connection with everyone she met. She was a dog trainer, walker and animal lover who wanted to be a veterinarian all of her life. She was so loved and will be missed by her family and friends.

A celebration of Devon's life will be held on August 26, 2021 from 12-4 p.m. at Deer Park Villa, 367 Bolinas Road, Fairfax, CA 94930. Bring your stories and fond memories and feel free to share what you loved about Devon. In lieu of flowers, donations may be made to the Lupus Foundation of America.

This is something Devon believed:

If you can dream it
you can become it

If you can imagine it
you can achieve it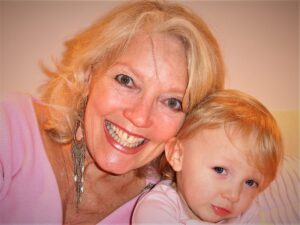 Lynne Carol Doherty
December 4, 1946 ~ May 29, 2021
Lynne Carol Doherty passed away peacefully on May 29th, 2021, at age 74, surrounded by her loving family. Lynne was born on December 4th, 1946, in Chicago, Illinois. When she was a little red-headed two-year-old, her adventurous parents packed up the family and drove from Chicago to Phoenix, to plant their roots. Lynne attended Longview Elementary School and North High School in Phoenix. In her school years, Lynne joined Bethel Methodist Church youth group where she enjoyed the parties, dances, and ice cream socials with her friends.
Like her parents, Lynne was an adventurer. In her early 20s, inspired by dreams of the blue ocean, she moved herself to Southern California. From Southern California, Lynne then traveled to Maui, Hawaii where she lived for several years and met some of her closest lifelong friends. In 1973, Lynne planted her own roots in Marin County where she built her career and raised her daughter, Layne. Fiercely independent and self-sufficient, Lynne created a happy life for herself and Layne, who was her first true love; they were two peas in a pod.
Lynne's career in the gourmet food business spanned almost forty years. Lynne loved food and liked to say, "I live to eat; I don't eat to live!" She was the manager of one of the first specialty coffee shops in Marin, The Caravansary, and she was a successful sales rep for Cuisinart. Lynne dedicated decades of combined experience as the manager for Let's Eat in Tiburon, later managing their well-known catering company and Sweet Things Bakery on California Street in San Francisco. At one time, Lynne also managed The Panama Hotel and Restaurant in San Rafael.
In later years, Lynne transitioned her work from the gourmet food business to the medical industry where she worked as the treatment coordinator for Carlson Orthodontics in Mill Valley until she retired in 2018. Because she adored being around beautiful things and was genuinely interested in every person and customer she met, after she retired, Lynne took a part-time job for the At Home store in The Cove Shopping Center in Tiburon. She was passionate about her work ethic, genuinely enjoyed her customers and treated every business where she worked as if it were her own.
As a single mother and full-time employee, Lynne embarked on her next adventure: earning a BFA with an emphasis in painting from Dominican College (now Dominican University). She graduated in 1992, at age 46, with honors for top marks. Lynne was the first person in her family to go to college. After completing her BFA, Lynne went on to earn an MFT in Art Therapy from the College of Notre Dame in Burlingame. She was a lifelong learner and a strong advocate of her beliefs, never afraid to inquire and ask questions, and always interested in knowing everything she could about the world in which she lived.
Somehow amidst her busy life and successes she always made time to experience the big, exciting world; walking and eating throughout Italy; traversing Paris; exploring Machu Picchu, Peru; sailing on a chartered boat in the Galapagos Islands; kayaking in Canada; hiking the jungles of Costa Rica; walking the shores collecting shells, and eating lobster rolls on Martha's Vineyard; taking her granddaughter, Tristyn, on a trip to Washington, DC for an 8th-grade graduation gift; falling in love with the Mexican culture and returning to Mexico for many, many, visits; and traveling all over the United States (too many places to note!).
At heart, Lynne was a creative. She had an amazing eye for details in design, color, and style, and she was passionate about painting. She also enjoyed hiking, yoga, visiting the beach, going out to the theater and live music, seeing art, going dancing, trying new things, laughing, and her most beloved pursuit of all: being with her precious family.
Lynne stood out in a crowd for her beautiful smile, contagious laugh, and sparkling eyes. She was a friend to so many and she loved her friends dearly. All who knew her would agree that Lynne knew how to throw a party — she cherished being a part of all celebrations from start to finish. So, it is fitting that we should honor Lynne by nurturing our own joy for life, our wide-open smiles, and the full-hearted delight of holding our precious families close with so much love.
Lynne was proceeded in death by her mother, Muriel Doherty, her father Edward Doherty, and her brother, Grant Doherty — all of Phoenix, Arizona. Lynne is survived by her daughter, Layne Doherty, her son-in-law, Nate Accomazzo, and her adoring grandchildren Tristyn and Mikhail Accomazzo who knew her as "Mayme".
A celebration of Lynne's life will be held in late August of this year. All friends are welcome, please contact the family at desertflower46@comcast.net to receive details and to RSVP by August 1st. Donations in Lynne's honor may be given to the organization of your choice. The family supports By the Bay Health www.bythebayhealth.com and the Fine Arts Museums of San Francisco www.famsf.org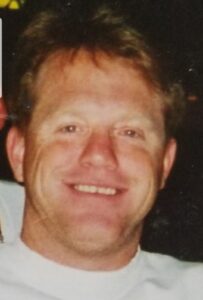 Kent "KC" Taylor Jr.
Kent (KC) Crafton Taylor Jr, passed away unexpectantly on June 12th, 2021, at the age of 59.

KC grew up in Novato, CA and looked just like Ron Howard as a kid, so much so that he was passed off as him once and was known affectionately as "Opie" even as an adult.
He graduated from San Marin High School where he played football and could be found most days on his road bike on the backroads of Marin County, subsequently competing as a junior rider.

He worked hard and was accepted to the Naval Academy, but instead jumped into a career at a young age as a lighting director for sound and stage working with many famous acts from Las Vegas to San Francisco. Tina Turner, Tony Bennett, Joel Grey, Rupert Holmes, Shields and Yarnell to just name a handful. He would go on to be a building engineer for the next 25 years and worked at The Fairmont and Sheraton Hotels, 525 Market Street, Four Embarcadero Center and recently retired from The Federal Reserve Bank of San Francisco, with great people and many opportunities including a stint to live and work in New Orleans at the Atlanta Fed which he really enjoyed. He could be seen on the early morning Tiburon Ferry and rode his bicycle back home over the Golden Gate Bridge to Tiburon for most of his career.

He loved all vehicles and enjoyed "driving" his old classic cars frequently. He cherished his time spent with his friends at the races, be it at F1 in Canada, flying in by helicopter to NASCAR or attending local events at Sears Point (Sonoma Raceway) where he grew up. There were many fun trips down to Monterey over the years to attend the exciting events of "Car Week".

KC wore his heart on his sleeve, he was someone you could always depend on. His smile was infectious, loyalty and friendship fierce, love of history, country and constitution a constant. One thing that was undeniable and undisputable was his love, adoration and respect for his wife and doting companion Lana of 27 years.

He is predeceased by his father Kent Crafton Taylor, mother Sylvia (Dwinnell) Taylor. Survived by his wife Lana Taylor, his sister Pamela (Rod) Wallace, Uncle Jim, Aunt Marilyn and 11 cousins.

He will be remembered and sorely missed by many friends, neighbors and acquaintances alike as his ability to create an instant connection to people was truly a gift.

A gathering to remember and reflect on KC's life will be held in the Fall in Tiburon, Ca.

Contributions can be made to the Wounded Warrior Project, https://www.woundedwarriorproject.org/donate, or any other Veteran's Charity of your liking.
You can always buy a soldier/veteran a drink (be it nice tequila or a glass of cold milk) and thank them for their service. That is what KC would have done.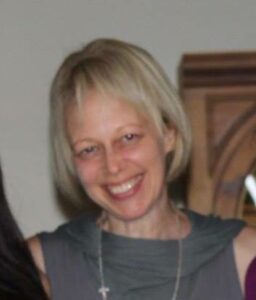 Teresa Ann Johnson
Teresa Ann Johnson, age 57, passed away peacefully at home on June 27th in the company of her loving husband Brad and loyal greyhound Faith.
Terry was born in Chicago, Illinois, on June 18, 1964, to Harry and Phyllis Mamsch whose deaths preceded hers.
From growing up attending St. Monica Catholic School on the Northwest side of Chicago, to regularly attending services at St. Gregory of Nyssa in San Francisco, Terry was always guided by her faith. She was happiest when surrounded by her pets, developing friendships, and providing assistance to those in need.
Upon graduating from theater school in Chicago, Terry moved to New York to pursue a career in theater. During this time, she met many lifelong friends and started a theater company before returning to Chicago to be closer to family. After arriving back in Chicago, Terry had a brief stint in insurance, where she met Brad in Maine while in training. Deciding insurance was not for her, Terry chose to pursue more meaningful work including teaching high school, working with teenage mothers, and starting a non-profit youth theater company where she made many great memories alongside her dear friend Judy Burton.
Terry loved Chicago, her friends, her family, and the passions she was pursuing when Brad was relocated to Birmingham, Michigan, for work. In Michigan, Terry again made many friends, discovered her love of yoga, and continued to act and direct theater productions. After becoming fully settled into Michigan, Terry moved again when Brad was transferred to Memphis, Tennessee. During Terry's years in Memphis she opened a yoga studio, developed many meaningful relationships, began her pursuit of education focused on spirituality, and adopted two greyhounds (Kathleen and Faith), while finding time to serve as a board member of Lisieux Community and becoming a godmother to Adeline Gray.
To pursue her education, Terry turned the tables and asked Brad to move to San Francisco in 2018. During this time, Terry pursued her passion of working toward a Ph.D. in Women's Spirituality, became infatuated with the play Hamilton, developed many meaningful relationships, traveled frequently, and worked tirelessly to support others in need.
In early 2020, Terry was diagnosed with cervical cancer. She fought a long and hard battle during which she never lost her faith. Terry would like to thank everyone who provided care, compassion, treatment, and a helping hand during this challenging time.
In addition to her husband, Brad, Terry is survived by her sisters Maggie and Pam, her niece Sarah, her nephew (and godson) Jake, and many, many friends.
Terry was no fan of cancer or funerals, and no funeral will be held in keeping with Terry's wishes. Terry will be interred at St. Gregory of Nyssa. Rather than flowers or attending a funeral, Terry would ask that you say a prayer and/or hold someone in your thoughts who needs loving care or support. If you are interested in donating to honor Terry, she was actively involved and supported the following nonprofits who always need assistance: The Lisieux Community (Memphis, TN), Braid Mission (San Francisco, CA), or CPMC Women's Health Resource Center (San Francisco, CA)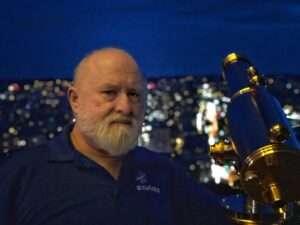 James Calvin Armstrong Jr.

James Calvin Armstrong, Jr., 60, of Tiburon, CA, died of natural causes on June 18, 2021. He is survived by his sister, Lillian Armstrong of Cape May Court House, NJ, and his loving friend and close companion, Harmony Niles and her daughter, Journey, of San Francisco, CA. He was predeceased by his parents, James C. and Valentine Armstrong, of Cape May Court House, NJ. He will be remembered fondly by his aunt and uncle, Jean and William Armstrong of Parkersburg, WV, and his cousins Carole Duym, Marcie Tolley, and Lori Batchelor, and his friends around the world.


James was born in Washington, DC, and spent his early childhood in Hyattsville and Lanham, MD and Morris Plains, NJ before his family settled in Mendham, NJ, where he graduated from West Morris Mendham High School in 1978. He then entered Duke University where he received a B.A. in computer science in 1982. James attended graduate school at University of St. Andrews in Scotland and later at Duke University Fuqua School of Business, receiving graduate degrees in 1984 and 2006, respectively.


James started his software engineering career at AT&T in 1984 but found the allure of Silicon Valley too enticing and moved to the Bay Area to begin a series of lead software engineering jobs at companies including Netscape, Glam, Twitter, and Snowflake. He was Snowflake's 19th employee and was part of the team that (virtually) rang the bell on the New York Stock Exchange following the company's initial public offering in November 2020.


However, Duke Basketball was never far from James's heart, and in his spare time for a decade, he served as the Chief Technology Officer and Alpha Geek for the Duke Basketball Report, where he developed the original database and bulletin board system that was enjoyed by over a million visitors a day during the college basketball season. James authored several books on UNIX during his life and he was a speaker on UNIX at industry conferences. His first foray into publishing, however, was The Doctor Who Program Guide, which he co-authored in 1989, much to the surprise of exactly no one who knew him.


James had an extraordinary mind for details, history, and solving complex puzzles. He held three patents on secure network management and connecting managed networks. He was also an avid reader, an accomplished nature photographer, a supreme cook, an avid birder, and a world traveler. James was known for his long trip reports following his world travels, which were also filled with beautiful photographs, birding reports and detailed food reviews.


James had recently retired from Snowflake and was planning to travel the world extensively upon receiving a kidney transplant. These past months, he had been taking joy in sitting on his patio with a good book and listening to the birds.


A Life Celebration is planned for mid-July in San Mateo, CA. Please contact harmonyniles@me.com for details. Donations in his honor can be made to The Kidney Project at UCSF or to other organizations he supported: the Golden Gate Raptor Observatory (where he had volunteered his time), the Nature Conservancy, Amnesty International, and Greenpeace.


[James died while waiting on the kidney transplant list. UCSF is pursuing research into creating a surgically-implanted and free-standing bioartificial kidney that could save the lives of those suffering from end stage renal disease, as James was. You can donate directly to their efforts at makeagift.ucsf.edu.]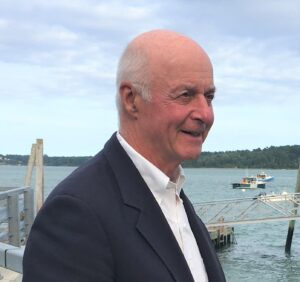 J. Edward Foley III, Family Man, Conservationist, and Worldly Traveler
J. Edward Foley III passed away quietly, with his life partner at his side, and his son, mother, and extended family and friends close to his heart, on May 29, 2021 in Tiburon, California. He was 69.

Jim Foley was born in Bangor, Maine in 1952 to Beatrice Foley Tibbetts and John Edward Foley. He attended the University of Maine where he studied American History and was a member of the ski team. During his 30-year career as an investment banker with Jones Lang LaSalle, J.P. Morgan and Bentley Securities, he lived in Houston, Amsterdam, Los Angeles, and San Francisco. When Jim moved to San Francisco for the first time, from Houston, he took with him a 30-foot sailing yacht to properly explore the Bay Area.

A friend from his early years as an investment banker recalls Jim in his early 20s as a "self-confident, mature, and debonair chap." Always the snappy dresser, many thought that Jim had a striking resemblance to James Bond (the Sean Connery version). But his signature grin was always uniquely, Jim Foley.

After retiring from banking, Jim followed his dream to become a ski instructor. He taught adult skiing at Squaw Valley, and later for Vail Resorts at NorthStar in North Lake Tahoe. His love of the outdoors and athletic endeavors was boundless. He was in his element sailing, camping, hiking, skiing, canoeing, biking, hunting or wherever the next adventure might take him.

He was an active member of the Montgomery Motorcycle Club — riding a Ducati Multistrada 1000S DS, touring Northern California with his fellow members who described him as a "gentleman on and off the bike". He was a member of the Westminster Kennel Club for more than two decades, volunteering at the annual Westminster Dog Show in Madison Square Garden, and always inviting friends to share his nearly front row seats on the floor. His beloved dog Champ was a fixture in his life, his photo prominent on his desk and his phone screen long after Champ passed away. Jim also volunteered for many years at the Marin Audubon Society.

Jim was a devoted father to his son, Austin. When he returned to San Francisco from New York in 1999, he coached Austin's soccer team and attended his sports and academic events through-out his childhood. He shared with him all the aspects of life that he loved, including watching the Boston Red Sox, the New England Patriots, and professional car racing.

He stayed in close touch with his family, and many friends. Whether in Maine or on the West Coast — what a gracious and generous host he was. In July 2017, Jim and Lori Sherer, his long-time life partner, brought together their extended family for a three-day fete in Maine to celebrate their commitment to each other. Jim had been diagnosed in January 2017 with an incurable disease, idiopathic pulmonary fibrosis. However, Jim and Lori kept this information close because they wanted to continue living normally, and without a lot of attention on his illness. Together they were determined and deliberate about doing many of the things they wanted to do while Jim was still healthy. They spent time with family in Maine and Massachusetts, traveled together to Ireland, and London, and then with all four of their kids across Europe to Rome, Florence, Zurich, St. Moritz, and back to London to celebrate New Year's Eve in 2019.

Jim was an avid reader and history buff (some call him a walking encyclopedia). Gregarious, with the gift of gab, he was always ready for a good debate. Engaging with integrity and intelligence, Jim relished being the intellectual sparring partner with many friends of differing political views. In his company, there was always laughter, and something new to learn.

These last few months were tough for Jim, but he never complained about his situation, and looked out for the feelings of his family right to the very end. Jim is survived by his life partner, Lori, his son, Austin, his mother, Beatrice Tibbetts, his brother, Mark Foley, and sister Diana Rose, and his honorary stepchildren, Jake, Annie, and Katherine Sherer.

A funeral and remembrance will be held June 12th, 2021 at 11 am at Fernwood Funeral Home in Mill Valley, CA. Later this summer, a Celebration of Life and internment of his ashes will take place on July 17th at 11 AM at Brookings-Smith Funeral Home in Bangor, Maine.