In Our Care
David S. Turpin
March 20, 1938 ~ September 4, 2021
David S. Turpin born 03/20/1938 and passed away 09/04/2021. He grew up in Deferiet, N.Y, graduated from Carthage High School in 1956 and spent 6 years in the Navy retiring as a First Class Petty Officer. He moved to Pacifica, CA and worked for PG&E as an Electrical Distribution Controller retiring in1995 and moved to Cloverdale in 1998.

David was an avid runner competing in marathons in New York, Hawaii and ran the Bay to Breakers in San Francisco. Deep sea fishing was another passion having fished in Peru, Mexico, and Hawaii.

He is survived by a brother, Dennis, his wife, Karen, and their 4 grown children.

In his memory donations may be made to:

Cloverdale Senior Multipurpose Center, 311 N. Main St., Cloverdale, CA 95425, Peninsula Open Space Trust, 222 High St., Palo Alto, CA 94301, or Sonoma Land Trust, 822 5th St., Santa Rosa, CA 95404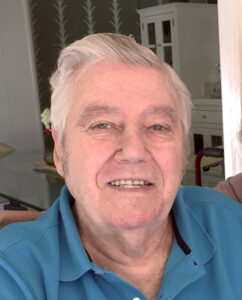 Frank Rosenmayr
Frank Rosenmayr, age 86, of Kentfield, CA, passed away on August 28th, 2021. Frank was born in Denver to parents, Vincent Rosenmayr & Helen (Stark) Rosenmayr. (German & Austrian) He grew up with his older sisters, Rita & Dora. (Dora still resides in the Bay Area.) He was a sought-after wrestling star throughout his education and was honored in the All-American Hall of Fame with his 1955 High School class. He went to the University of Colorado, Boulder, enjoyed being a member of the University "Fiji House" (Phi Gamma Delta) and graduated in 1958 with a BA in Engineering and Business. After college he wrestled for the well-known Olympic Club team in San Francisco. He is honored in the Club's Hall of Fame room in the Post Street location. His wrestling accomplishments include, but not limited to, winning the State and National Championship held in Oklahoma, winning the gold medal in the Pan American Olympic Games and winning 5 National Championships for The Olympic Club in 1958 through 1960.

Living in San Francisco for most of his career and later moving to Marin County, he raised his 4 daughters (Dawn Rosenmayr, Teri Tonne, Britt Rosenmayr & Natasha Trau). He loved his family and taught them to be strong and fearless leaders. Additions to the family were his two son-in-laws, Vince Tonne & Phillip Trau. The Tonnes gave him 3 granddaughters: Bianca, Kemmer & Piper. Britt gave him his only grandson, Jason. Sadly, Jason passed away in 2010. The Traus gave him another granddaughter, Ashley. Frank is survived by many nieces and nephews, living in the Bay Area, Washington, Colorado, Montana and Austria.

Frank retired from his successful residential and commercial building contractor business that he solely owned and ran. Building his home on the Potrero Hill and thriving in the growing market of San Francisco, his business was a huge success. Frank was also a brilliant Real Estate investor and broker, respected by many. He could build a home, with little to no help from other tradesmen, with expertise and zest of individuality. Fearlessly, he was known to walk the framing on a home with no rope, 3 floors up, with perfect balance. His most memorable homes were those he built by hand in Lake Tahoe. From the architectural drawing to physically building every detail...he was a tough "BAD ASS".

Frank was so strong...and fought until his final moment. His legacy and spirit will live on in his family. He is a hero of his time and inspired those in his life to always do their best, to "Look Up", to sit up straight with pride and that it's still cool to be silly. We all believe he is happy in heaven...playing out scenes from his favorite old western shows...with his loved ones who've preceded him in death...galloping a horse, wearing a cowboy hat, swinging his shotgun and chasing bad guys now…

Frank Rosenmayr was loved by many and will be missed by all.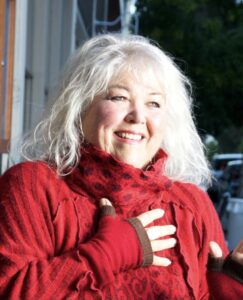 Donna D'Acuti
1943 - August 12, 2021
It is with sadness and sorrow and love that we share with you the passing of a great soul, Donna D'Acuti, who left us and this life on August 12, 2021.

Donna was larger than life in so many ways to so many of us that the loss of her radiance will fall upon those who knew her as a pale shadow over the sun, a shimmering desaturated veil drawn abruptly over our lives. It is very much like an eclipse, abrupt and a bit shocking in the severity of the change, except that the darkness will not pass as an orbital phenomenon of the sun and the moon. This one will stay with us.

Donna was born in Vermont on 1943, to Vincent and Lillian D'Acuti. Her sister, Diane, joined her a few years later. She lived a full life, recreating her life again and again, and bringing together an extended family, a tribe, in each of those various lives. Her first love was nursing. She came to San Francisco after nursing school in Vermont to work as a nurse and she became the head nurse in the Emergency Department at San Francisco General Hospital, or Mission Emergency as it was known back then. Many of us first met her in that roll and she was like a force of nature, herding the medical team members in the direction of honesty and integrity and good patient care. It was during this period that she worked on the film "Towering Inferno" with a short speaking role and recruited a number of medical friends to work as extras as well. She then went on to run the EMS (Emergency Medical Services) office in San Francisco as an Administrator, before moving on to her next professional life in real estate.

She joined the Mill Valley office of Coldwell Banker and established herself as an award winning presence in southern Marin real estate, making friends and connections with the ease and grace that she brought to every encounter. She carried along all of her previous friends from the medical field and we sang her praise as she moved from one thing to the next. She also joined the Rotary Club during that period and stayed active with that group for years.

She decided, at her 60th birthday party, that she wanted to sing. The band that played for that outrageous bash was hired on the condition that they let her have turn at the microphone. She was terrific as a vocalist and as a presence on the stage and the praise from that night led her to launch herself into the local music scene starting with the Crossroads program. She continued to work with members of that same band for years as well as gigging with other groups and eventually pulling together a group of her own, with whom she regularly sang. She also sat in with other bands and generally became an easily recognizable and well loved vocalist in the local music venues.

Her attraction to art, which had started with photography back in her nursing days, blossomed as she learned Chinese brush painting and sold her art and set up her websites and developed a similar extended family in the art field. She began to teach Chinese brush painting, displayed her art at the Morning Sun Studio, and was a regular at the Red Umbrella art shows in the city. She connected personally with many artists and was a nurturing presence to all.

As one of her long standing medical friends observed, she made friends easily everywhere and did not seem to make enemies. Those who met her universally liked her. She was interested in every person she met and always had something good to say about each of them. She often mused that she went to the Red Umbrella art events to meet the San Francisco tourists and locals and to talk with them as much as she did to sell her own art work.

She was a bit larger than life, our Donna, and we all feel a bit possessive about her. We will miss her dearly.

She leaves behind a loving sister, Diane, in Washington state, a daughter, Angela Downs, Angela's husband, Mike, and three grandchildren, Zoe, Bella and Luke, whom she loved to distraction and who loved their "Nona" to the moon. She leaves behind many friends of all descriptions and all walks of life.

Loved ones dreamed of her the night of her passing, one seeing her singing her heart out to a familiar but unknown melody, dressed all in purple, surrounded by a crowd of adoring fans, her hair an angelic silver halo. She left us in style in that dream. May she find joy and music and art and camaraderie and friends, old and new, in the place to which she has gone. May all of us who knew her have the blessing of seeing her once again somewhere down the line.

There will be a party to celebrate her life once this covid business settles down and we hope that all of you who knew her and moved through her universe will come to celebrate the blessings which she shared so liberally the world. Bon voyage, Donna, bon voyage. We love you.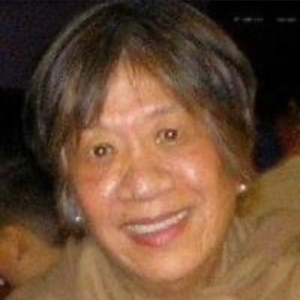 Ruby Ann Lelea
July 8, 1941 ~ July 3, 2021
It is with great sadness that we announce the passing of Ruby Ann Lele'a, who went to meet her heavenly Father on July 3, 2021. Born on July 8, 1941, Ani (as she was known by all who loved her) was raised in San Francisco, spent her early childhood in foster care and her teen years with her biological family in San Francisco Chinatown. After graduating from high school in 1959 and despite being discouraged by her counselor, Ani attended undergraduate studies at Warren Wilson Junior College in North Carolina, then continued on to Berea College in Kentucky, where she graduated in 1963 with a degree in Liberal Arts. Ani worked for the Synod of the Pacific (PCUSA) for 54 years (1964-2018), and was forced to retire as Synod Treasurer, due to medical conditions. Her farewell plaque was engraved with a fitting typo "Synod Treasure." Even after retiring, her counsel was sought because of her historical knowledge of the inner workings of the PCUSA. She was known nationwide and made innumerable professional and personal connections during her time there. Ani is survived by her children: her cat Ziggy (her favorite child), her daughter Leanne, and her son Jeff. She was a devoted mother who gave selflessly and sacrificially to her children. She was our biggest cheerleader, support, and the very definition of unconditional love. She was also a loving sister and aunt, and always took an opportunity to reach out and connect with family. Her devotion to her family was her true happy place. Ani never knew a stranger, and there were many people she considered family, regardless of being related by blood. Mom's joy came in giving of her time, service and heart. Ani was also a very loyal churchgoer. She joined Redwoods Presbyterian Church of Larkspur, CA in the mid-sixties and went every Sunday she could go. She was a pillar of her church and loved her church family very deeply. The loss of Ani in this physical world will be felt deeply, but we know her legacy will carry on through all people who loved and knew her. Please join us for an outdoor Celebration of Life for Ani Lelea on August 21, 2021 at Redwoods Presbyterian Church, located at 110 Magnolia Ave., Larkspur, CA 94939. Service will be held at 2:00 p.m. with a reception to follow. In lieu of flowers, her family is asking that donations be made to Cameron House in memory of Ani Lelea. Donations can be made online: https:// cameronhouse.org/give/ donate/

Devon Page Lydecker
Devon Page Lydecker passed away in her home on July 18, 2021. She is predeceased by her father Doane Page Lydecker and her brother-in-law Scott Lambert. She is survived by her mother Alexis, sisters Brooke and Laura Lydecker, boyfriend Ray Del-Santo and nephews Wyatt, Alexander and Cody Walker.

Devon was fiery and full of life, loved whole-heartedly and had an instant connection with everyone she met. She was a dog trainer, walker and animal lover who wanted to be a veterinarian all of her life. She was so loved and will be missed by her family and friends.

A celebration of Devon's life will be held on August 26, 2021 from 12-4 p.m. at Deer Park Villa, 367 Bolinas Road, Fairfax, CA 94930. Bring your stories and fond memories and feel free to share what you loved about Devon. In lieu of flowers, donations may be made to the Lupus Foundation of America.

This is something Devon believed:

If you can dream it
you can become it

If you can imagine it
you can achieve it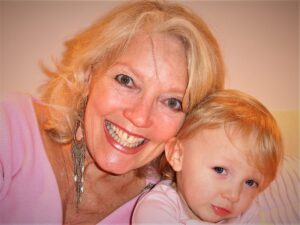 Lynne Carol Doherty
December 4, 1946 ~ May 29, 2021
Lynne Carol Doherty passed away peacefully on May 29th, 2021, at age 74, surrounded by her loving family. Lynne was born on December 4th, 1946, in Chicago, Illinois. When she was a little red-headed two-year-old, her adventurous parents packed up the family and drove from Chicago to Phoenix, to plant their roots. Lynne attended Longview Elementary School and North High School in Phoenix. In her school years, Lynne joined Bethel Methodist Church youth group where she enjoyed the parties, dances, and ice cream socials with her friends.
Like her parents, Lynne was an adventurer. In her early 20s, inspired by dreams of the blue ocean, she moved herself to Southern California. From Southern California, Lynne then traveled to Maui, Hawaii where she lived for several years and met some of her closest lifelong friends. In 1973, Lynne planted her own roots in Marin County where she built her career and raised her daughter, Layne. Fiercely independent and self-sufficient, Lynne created a happy life for herself and Layne, who was her first true love; they were two peas in a pod.
Lynne's career in the gourmet food business spanned almost forty years. Lynne loved food and liked to say, "I live to eat; I don't eat to live!" She was the manager of one of the first specialty coffee shops in Marin, The Caravansary, and she was a successful sales rep for Cuisinart. Lynne dedicated decades of combined experience as the manager for Let's Eat in Tiburon, later managing their well-known catering company and Sweet Things Bakery on California Street in San Francisco. At one time, Lynne also managed The Panama Hotel and Restaurant in San Rafael.
In later years, Lynne transitioned her work from the gourmet food business to the medical industry where she worked as the treatment coordinator for Carlson Orthodontics in Mill Valley until she retired in 2018. Because she adored being around beautiful things and was genuinely interested in every person and customer she met, after she retired, Lynne took a part-time job for the At Home store in The Cove Shopping Center in Tiburon. She was passionate about her work ethic, genuinely enjoyed her customers and treated every business where she worked as if it were her own.
As a single mother and full-time employee, Lynne embarked on her next adventure: earning a BFA with an emphasis in painting from Dominican College (now Dominican University). She graduated in 1992, at age 46, with honors for top marks. Lynne was the first person in her family to go to college. After completing her BFA, Lynne went on to earn an MFT in Art Therapy from the College of Notre Dame in Burlingame. She was a lifelong learner and a strong advocate of her beliefs, never afraid to inquire and ask questions, and always interested in knowing everything she could about the world in which she lived.
Somehow amidst her busy life and successes she always made time to experience the big, exciting world; walking and eating throughout Italy; traversing Paris; exploring Machu Picchu, Peru; sailing on a chartered boat in the Galapagos Islands; kayaking in Canada; hiking the jungles of Costa Rica; walking the shores collecting shells, and eating lobster rolls on Martha's Vineyard; taking her granddaughter, Tristyn, on a trip to Washington, DC for an 8th-grade graduation gift; falling in love with the Mexican culture and returning to Mexico for many, many, visits; and traveling all over the United States (too many places to note!).
At heart, Lynne was a creative. She had an amazing eye for details in design, color, and style, and she was passionate about painting. She also enjoyed hiking, yoga, visiting the beach, going out to the theater and live music, seeing art, going dancing, trying new things, laughing, and her most beloved pursuit of all: being with her precious family.
Lynne stood out in a crowd for her beautiful smile, contagious laugh, and sparkling eyes. She was a friend to so many and she loved her friends dearly. All who knew her would agree that Lynne knew how to throw a party — she cherished being a part of all celebrations from start to finish. So, it is fitting that we should honor Lynne by nurturing our own joy for life, our wide-open smiles, and the full-hearted delight of holding our precious families close with so much love.
Lynne was proceeded in death by her mother, Muriel Doherty, her father Edward Doherty, and her brother, Grant Doherty — all of Phoenix, Arizona. Lynne is survived by her daughter, Layne Doherty, her son-in-law, Nate Accomazzo, and her adoring grandchildren Tristyn and Mikhail Accomazzo who knew her as "Mayme".
A celebration of Lynne's life will be held in late August of this year. All friends are welcome, please contact the family at desertflower46@comcast.net to receive details and to RSVP by August 1st. Donations in Lynne's honor may be given to the organization of your choice. The family supports By the Bay Health www.bythebayhealth.com and the Fine Arts Museums of San Francisco www.famsf.org