In Our Care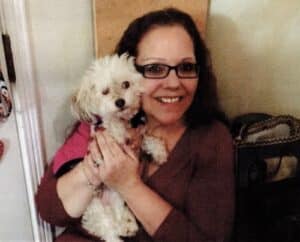 Tammy Lee Davis
1961-2023
Tammy was the youngest of four children born to Nugean and Mary Jane. Tammy was raised in Sunnyvale, with her sisters. While growing up she made some lifelong friends, and she stayed connected with them throughout her life. In 1982 she met Ray while working as a temp within a company he worked. Through their courtship they married in 1985 and was blessed with their first child the following year, RJ, and Gene 3 years later. Tammy had a heart of gold and gave the boy's all the love she had. Ray and Tammy also gave them the joy of camping, fishing, boating and car shows. Tammy loved attending her children's sporting events and was probably the loudest mom there. One could hear her from miles away. Tammy was just blessed with her first Grandchild, who she loved dearly. Tammy lived and loved hard. She never judged anyone and was there without asking for anything in return. Ray and Tammy had set roots in Hayward where they spent many years raising their family. Their home is also where she passed peacefully. This is a great sadness to all.

Survived by: Husband Ray, Sons, RJ and Gene, Daughter-in-law, Marcy, Grandson DJ, Sisters Vinney, Rhonda, Sharon and many Nieces and Nephews, Cousins, Uncles and Aunts and all of the extended family who called her Mom, Aunty, Granma, Sister and friend.
Bethina Fleischer
Bethina Fleischer, 68 years old of San Francisco, California & San Antonio, Texas sadly left us on March 2, 2023 following an acute illness. She was born in Bogota, Columbia. She is survived by her two sisters, Jeannette Fleischer (Florida) and Michelle Fleischer (Texas); her niece, Feliza and grandnephew, Ricardo.

Bethina followed in her mother's footsteps as an artist. After her education at the University of Texas in San Antonio and in New York City, she became a commercial artist, a seamstress, and loved cooking and baking unique meals for her friends. Cooking became part of her art. She was always bringing people together in beautiful new ways. Friends and neighbors described her as a "free spirit" or the "Magic Woman" in the neighborhood. She was a helper of anybody who looked like they needed help. She was known to be sympathetic to people who were hurting or just needed a listening ear. She was also known to do sidewalk chalk drawings in her neighborhood of a winged heart in front of the house of the person who was having a birthday. Her motto was "Love saves lives". She was also involved in producing two panels for the AIDS quilt. After 9/11, she wanted to do something to remember the lives lost. She made thousands of crosses out of coffee stirrers and placed them in one of the parks in San Francisco. A rabbi who knew her said she seemed to resemble peace and wholeness. Shalom.

She is to be cremated by Fernwood Funeral Home, Crematory and Cemetery in Mill Valley, CA. www.fernwood.com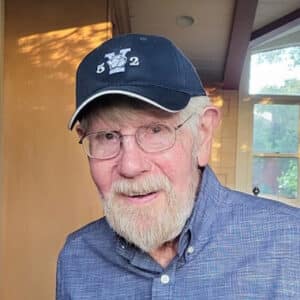 Richard Merton Adams
Obituary of Richard Merton Adams

Richard Merton Adams (Dick) passed away of natural causes on Thursday, March 9, 2023. He was 93 years old. He attended Yale, and Chicago and Michigan Law Schools, which he followed with service in the Central Intelligence Agency in the field of psychological warfare.
While in law school he married Charlie MacMahon. They had 3 children and were married for 25 years before divorcing in in 1978.

He married Connie in 1994. He demonstrated an entrepreneurial spirit early on, as reflected by the various odd jobs held in high school, his competing for a position in the food agency at Yale and operating a food business for students while in law school. This spirit carried over to his later years. He entered the practice of law in1964 specializing in real property, urban renewal, and federally assisted housing matters.

After practicing for 20 years, he gave up the law practice and turned his energies to business. He formed multiple companies and partnerships which developed and operated affordable and market rate housing in the San Francisco Bay Area. During this period, he served on the Board of Trustees and as an officer of various organizations. Including, for many years, Saybrook Graduate School, which prepares
students for advanced degrees in psychology. He also worked with native American communities and shared several of their traditions, while at the same time practicing Tai chi, and studying ancient Chinese traditions.

Adding to the mix was a strong interest in and feeling for color and the vibrations which flow therefrom. All these experiences fed into a lifelong interest in philosophy and search for an understanding of the nature of reality. He enjoyed the interaction with others of like mind and similar interests. To this end he and Connie attended conferences and traveled extensively.

Finally, he enjoyed listening to classical music, playing chess, observing athletic events and pursuing physical fitness.
Richard was predeceased by his first wife Charlie, his daughter Sara, and son George.
He is survived by his daughter Shelley, stepdaughter Ana, 4 grandchildren Megan, Sam, Anlya, and Maxine, numerous nieces and nephews and Connie, his business partner, travel
companion and beloved soulmate.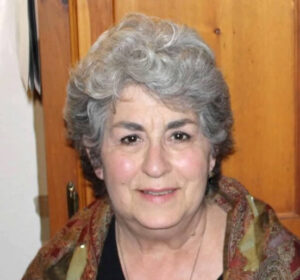 Carole Korb
1941-2023

Carole Joy Korb, passed away on March 8, 2023, in Redwood City, California, of natural causes.

Carole was born on January 16, 1941, in Bridgeport, Connecticut, to Irene and Irving Levinson. She grew up with loving parents, a devoted younger brother, Howard, and numerous aunts, uncles, cousins, and grandparents. Carole attended the University of Connecticut, where she pledged Phi Sigma Sigma and met her husband, Barry Korb. The couple lived in Connecticut with their two daughters, Jodi and Rena. After their divorce, Carole moved to Los Angeles in 1975 where she built a new life and career before moving to Pismo Beach. In 2013, she followed her girls and their families to the Bay Area, where she lived at Rossmoor in Walnut Creek.

Carole originally trained to be a special education teacher — one of the first in the program at UConn. After receiving a Master's Degree and devoting many years to her profession, she reinvented herself as a businesswoman to better support her family. An early adopter of alternative medicines and natural foods, she merged her career goals with her personal interests to launch a successful sales and marketing business that developed over the years to focus on specialty foods and natural wellness products.

During the pandemic, Carole was diagnosed with progressive supranuclear palsy (PSP), a rare degenerative brain condition. She had visited doctors for several years, trying to discover the cause of her numerous falls and difficulties moving her eyes to read. Carole staved off symptoms of her condition much longer than many others, which her doctors credited to her own determination. But ultimately she succumbed to the physical disabilities of the condition.

Carole was best known for her fierce, fun, and independent spirit. She was open-minded and progressive, a woman ahead of her time. A good and non-judgemental listener, Carole maintained lifelong friends from every stage of her life including her schoolmates from Bridgeport and Phi Sigma Sigma sorority sisters. She loved reading, crossword puzzles, gardening, and shopping, and she created strong bonds to Jewish communities everywhere she lived. In the last years of her life, her passions were movies, chocolate cupcakes, and cheeseburgers.

Carole was devoted to her family. She was a present and involved mother, doing jigsaw puzzles with her kids, answering the phone no matter the time of day, providing practical advice about life, and offering unconditional support. She loved to host her family and bring everyone together, spoiling her grandchildren whenever possible.

Carole leaves behind her daughters, Jodi and Rena Korb; their husbands, Mitchell Wortzman and Jason Bell; and four grandchildren, Samuel and Zoe Wortzman, and Jonas and Eliza Bell; as well as her brother Howard Levinson, his wife Shelley, and her three nephews.

In lieu of flowers, please consider a donation to CurePSP or National Council of Jewish Women in Carole's memory.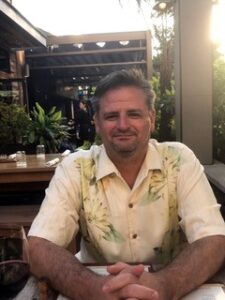 Bradley Benton
1969 - 2023
Bradley C. (Brad) Benton, 54, of Mill Valley, CA, passed away on February 18, 2023, after a brief battle with cancer.

Brad grew up in Lake Bluff, IL, and graduated from Lake Forest High School in 1987. He migrated west where he earned a degree in Still Photography from the University of Southern California in 1991.

In 1994 he moved to the San Francisco Bay Area and built a successful career in advertising and digital marketing first at Cohn & Wells and subsequently at Direct Partners. Hired by DP as a Marketing Strategist, Brad was quickly promoted to Chief Technology Officer and San Francisco office General Manager – positions he held until his retirement in 2018. Beloved by colleagues and subordinates alike, Brad was highly regarded for his brilliance as a data scientist, but even more for his calm kindheartedness.

Brad will be remembered by his family and many friends as a super-smart, hardworking, and fun-loving guy whose fierce loyalty, honesty, integrity and quick wit knew no bounds. In his free time, Brad enjoyed touring in his Roadtrek 190 Popular, cooking, gardening, photography, keeping watch over the neighborhood from his balcony perch and enjoying his pets, Templeton (cat) and Pepper (dog).

Brad is survived by his partner of 32 years, Kari Wagaman of Mill Valley, one sister Lauren (Chris) Schmanski and two nephews, Christopher and Matthew Schmanski, all of Kenosha, WI.

Brad was preceded in death by his parents, James Colton Benton and Betty Rose Benton formerly of Lake Bluff, IL.

Memorials can be directed to the Cancer Research Institute or the Marin Humane Society.

Jane S. Phibbs
1932 ~ 2022
After a long life extremely well lived, Jane S. Phibbs, our family matriarch, passed away in December. Born to Donald K. Sargent and Jane S. Sargent in upstate NY, she was the oldest of 2 children. She earned a degree in fashion design at Syracuse University where she met her future husband and lifelong partner of 71 years, Roderic H. Phibbs. They were married and remained in Syracuse where Rod attended Medical School and there began the journey of a truly remarkable woman.
A medical residency at UCSF brought them West where they set down permanent roots in Mill Valley. She raised four boys, Ciaran, Chris, Rann and Peter but those who knew her best would tell you she had 6 sons. Consistent with her magnanimous and open personality, she acted as "stand-in" Mom to Hossein and Allan, and welcomed them into the fold of her lively household as one of her own.
Jane's first job was as a master seamstress, a skill she maintained throughout her life. She even had her own design label in Syracuse and made bespoke dresses for numerous women. In San Francisco she taught as a mentor in the "Poverty Project" at Hunters Point, teaching new mothers how to stretch a dollar and a dinner. Eventually, she would follow in her father's footsteps, an acclaimed architect and Dean of the School of Architecture at Syracuse University, and hone her drafting skills to become a kitchen designer. This led to a position at Lamperti where she left her mark on many kitchens throughout Marin. Also influenced by her father's love of gardening, Jane never met a bulb that she didn't like. Gardening was one of her passions and every spring her yard was painted with her favorite blue and yellow blossoms.
Jane was a multitalented and multidimensional woman. While raising her boys she also bred golden retrievers. The household never had fewer than 2 goldens in residence and many of her friends had offspring from the litters that she bred. Not one to ever sit still, Jane's talents were many. She was a prolific needle pointer and knitter, all original designs. Those that she loved the most have many of her creations. She was a culinary maverick, cooking dishes inspired by the seasonal bounties from Rod's incredible vegetable garden before it was en vogue to eat "farm to table" and organic. Her binders of clipped recipes are legendary. They were her culinary bibles, filled with tested and vetted recipes that became a staple of meals at the family round table. Her holiday baking bonanza was a tradition to behold. Family and friends, far and wide, looked forward to the annual delivery of her cookie and cake trays, a tradition she upheld every year.
An avid baseball fan, she remained loyal to her original NY Giants who eventually became the SF Giants. During the baseball season, she was always listening to KNBR's live broadcasts. Otherwise, she was tuned in to KQED for classical music that provided the background track of her life in Mill Valley.
She and Rod loved to travel internationally but most especially to their spot on Tomales Bay. It is here that they both became involved with MALT and the preservation of open space. She was an extraordinary woman and if you were lucky enough to call her mom, grandma, mother in law, or friend you were blessed.
She is survived by her husband Rod, her sons Ciaran (Jill), Chris (Renee), Rann, and Peter, her grandchildren Meagan (Mike), Shannon, Brianna, Claire, Savannah and Jack and her great granddaughter, Ella Jane, who carries both her namesake and remarkable likeness, and her dog "T". She will be dearly missed.
A celebration of her life will be held in the spring at her favorite lunch spot.