In Our Care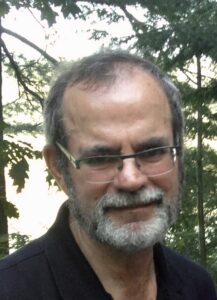 Tom Ashley
June 10, 1949 ~ August 19, 2022
Tom died on August 19 from complications of Parkinson's disease, the effects of which he fought valiantly for 16 years. He continued to go skiing, rock climbing, hiking and boogie boarding and played tennis and bridge for many years after his diagnosis primarily because of his wonderful friends who looked after him and picked him up when he fell down. He very much looked forward to outings and trips with his friends and they contributed greatly to his happiness.

Tom was born in Vienna, Austria to Frances and Eric Ashley. His family immigrated to California and settled in Hillsborough when Tom was two years old. He attended Lick Wilmerding High School in San Francisco and went on to Columbia University in New York City where he earned a Bachelor's Degree in Economics and a Master's of Business Administration. He worked for Chase Manhattan Bank in New York for a few years before returning to California to work for the Federal Reserve Bank. He spent most of the next 35 years of his career at the Bank of America.

Tom met his wife, Lois, on a Sierra Club hike from Tennessee Valley to Muir Beach. There he spontaneously invited her for a glass of wine at the Pelican Inn. They were married at the Falkirk House on Memorial Day in 1981 and moved to Mill Valley where their son Brian was born.

Tom loved to volunteer. He was on the Mill Valley School Board for eight years, the Mountain Play Board for 12 years and the Scott Valley Swim and Tennis Club Board for 25 years. He also coached almost every baseball, soccer and roller hockey team his son played on. He was an excellent cook and loved feeding people, a skill his son Brian developed as well. Tom valued sitting down to dinner as a family every evening and prided himself on preparing home cooked meals even after long days of working and commuting. No family celebration or holiday was complete without one of Tom's Viennese almond flour cakes. Everyone was thrilled when he brought his famous chocolate chip cookies to potlucks.

Tom was a kind and gentle soul, quiet and a deep thinker. He rarely had a bad word to say about anyone. He had a dry sense of humor which was enjoyed by many. Tom was a wonderful husband, father, brother and friend and the world is a better place for his having been here. We all miss him terribly.

He leaves behind his wife Lois, son Brian ( Julia ), sister Peggy (Jeff ), grandsons Rowan and Spencer, granddaughter Hannah, two nieces Eva and Christine ( Ricard ), a nephew Andy (Jenny ), cousins Mary ( John ) and Jim (Shirley) and six grandnephews and a grandniece.

In lieu of flowers, please consider sending a contribution to Kiddo or The Mountain Play Association, two organizations that Tom believed in and supported.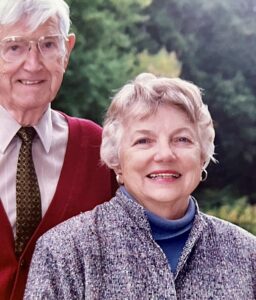 Ethel Anne Schaaf
June 21, 1926 ~ June 17, 2022
Ethel Anne Schaaf (Knapik) passed on peacefully and surrounded by family on June 17, 2022 at the age of 95, ready for her next adventure. She is deeply loved and profoundly missed. She was born in Cleveland on June 21, 1926, to John and Anna Knapik, teenage emigrees from what later became Czechoslovakia. Ethel was the youngest of 8 children and grew up during the Great Depression, which strongly affected her belief in hard work and her gratefulness for what she had. After graduating in Cleveland from Notre Dame Academy in 1944 and St. John Hospital School of Nursing in 1947, she took her first plane flight to Los Angeles, wearing a suit, matched hat, and white gloves. In this land of strawberry farms and orange groves, she met the love of her life, Frederick Schaaf, a Veteran's Hospital surgeon, as she was passing him sterile instruments in the operating room. They married in Santa Barbara, California on September 3, 1950. Their mutual delight, passion, and deep respect continued until Frederick passed on 63 years later. In the mid-1950's they moved to northern California, first to the untracked hills of Redwood City, then to the quiet towns of Palo Alto and Menlo Park, where they raised three children. Although devoted to her husband and family, Ethel was always eager for new opportunities to learn, to help, and to care for others. After working as a nurse, she signed up–again as a nurse–for the local schools. Ethel was also active in scouting, numerous church activities, along with neighborhood and school committees, and later became a Spiritual Care Counselor at Stanford Hospital. Always absorbed by artistry and beauty, she volunteered as a docent for the Stanford Museum of Art for 24 years. During this time, she enrolled at the College of Notre Dame in Belmont, California, receiving her BA in Art History at the age of 60. She was charmed and excited by the young schoolchildren into whose classes she brought the museum teaching portfolio of ancient Chinese art. During these years, Ethel and her darling Fred were drawn to experience new people and cultures around the world, sometimes with their children. They traveled to Europe, Mexico, and Canada, across the US and back, through the Northwest passage in Alaska, to the newly opened China, various islands of Hawaii, Russia, the South Pacific, Japan, Australia, New Zealand, Tahiti, Israel, and Egypt. In her mid-eighties, Ethel moved to a supportive living community in Marin County, close to her daughter and family. There she lived each moment with grace and gratitude. Our beloved Ethel is survived by her son, Gregory Schaaf; her daughter, V. Mylo Schaaf (and husband Daniel Lowenstein); her grand-son, Stefan Lowenstein; her grand-daughter, Mira Lowenstein; her dear niece, Annette Gadus; as well as other members–loved and too numerous to name–of her family and of Frederick's family; and finally, her treasured friends, including members of the Church Ladies from Saint Raymond's Catholic Church. Small private memorial services have been held at Fernwood Cemetery in Mill Valley, California and at Alma Via in San Rafael. She is pre-deceased by her husband, Frederick Schaaf, and her son, Brian Schaaf. Any memorial contributions can be sent to the College of Notre Dame, Belmont, California, or to the charity of your choice.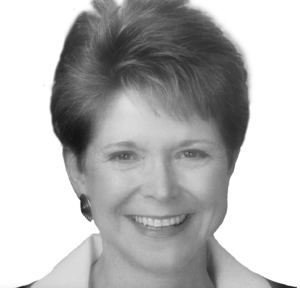 Carole Rambach Breen
Carole passed away at the age of 86 on August 3rd with her loving husband of 65 years, Marvin, at her side. Carole was born in Kittaning, Pennsylvania, and was raised in New Orleans, Louisiana. She attended Sophie Newcomb (Tulane) University and later completed her masters degree at the George Warren Brown School of Social Work at Washington University. Longtime resident of Tiburon, Carole was very active in the SF Bay Area Jewish community. She was the first executive director of the Jewish Community Endowment Fund, was a board member of American Jewish Committee and served as President of the Board of Jewish Family and Children's Service. Carole was a docent at the Asian Art Museum of SF for over 40 years. Fluent in French, Carole cherished her regular "French group" meetings.
Carole was the loving mother of Robin and Don Moses of Mill Valley, and Neff Breen and Ken Anderson of Lisbon, Portugal. She was the beloved Nonie to her granddaughters Sarah and Aimee, the lights of her life. Carole's enthusiasm for learning, passion for social justice, unbridled energy and humor will be forever missed by her family and wide circle of devoted friends. Graveside burial will be at Fernwood Cemetery in Mill Valley on Sunday, August 7th at 2 p.m. All guests must be vaccinated and boosted to attend and are requested to wear a mask. In lieu of flowers, donations may be made to the San Francisco Asian Art Museum.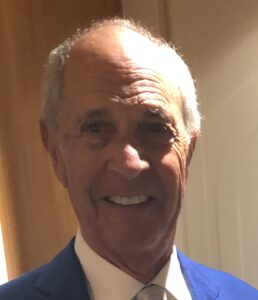 Robert Edward Talbot
A father, a scholar, a performer, a coach and most notably a beloved husband was lost June 17 with the passing of Robert "Bob" Edward Talbot, 81, of Mill Valley, California.
Bob is survived by his wife Ramona Burich, brother William Silver, daughter Ashley Dean, son-in-law
Patrick Dean, sons David Blum, Lorenzo Henderson and Max Rosen; 3 grandchildren: Jack Blum, Jordyn Dean, Logan Dean; nephew Brett Silver, sister and brother-in-law Georgia and Larry Thacker, and his adorable grand-dog George.
Born and raised in Sunnyside Queens, New York, Talbot spent his childhood playing in the city streets after school and spent his summers at Sand Lake with his parents and brother. As he grew, he excelled at academics and athletics. He attended Stuyvesant High School in New York City where he achieved varsity athletic status in baseball, swimming and football earning All City Athletic Achievement as the quarterback.
Robert's academic achievements led him to a Regents Scholarship at Columbia University in New York, where he also played football, later earning an academic scholarship to Columbia School of Law.
This man of many talents did not stop there. His love of theatre and dancing led him to summer jobs at resorts in the Catskills where he performed dance numbers at night and gave dance lessons during the day. It was during these times that Bob forged a life-long friendship with his mentor Michael Terrace who was an inspiration for the movie Dirty Dancing.
Conflicted by a love of law and teaching, Robert's passions led him to his 50-year career as a Law Professor at the University of San Francisco where he was awarded the Sarlo Prize in 2018 and appointed as Barnett Chair. Talbot continued to serve as Professor Emeritus until his passing.
As an educator, Robert believed in hands-on learning for law students, which lead to the formation of many community relationships where his students could get practical legal experience supporting agencies such as the San Francisco Public Defenders Office and mediations throughout Marin County. Additionally, his belief in practical relationships extended into volunteerism having served from 1970 to 2022 on the Advisory Board of Global Garden Projects Inc., Summer of Love International and Hope and Beyond.
Throughout Roberts Law School career, he never lost his love for performance. He participated in community theatre and starred in shows such as Annie, 42nd Street, Sound of Music, Show Boat, My Fair Lady, Most Happy Fella, and the Fantasticks, in which he played the lead at USF and Ghirardelli Square Theatre. For Bob, the realms of theatre and law were not far apart. They were both acts of communication with audiences, which is why he worked with director Arther Meyer to form the free City Students Introduction to Theatre.
Despite his busy career, Robert always made time to share his passions with his family. He played, practiced and coached his children in sports and theatre. As a coach, he helped his daughter's 5th grade basketball team achieve a championship season. And as an actor, he directed his son, David, in Guys and Dolls.
Robert Talbot was a brilliant, creative, talented, loyal and bigger-than-life character who captured everyone's hearts. He will be sorely missed by his family and friends.
Robert passed away from complications from Parkinson's Disease, Multiple Systems Atrophy. In lieu of flowers donations can be made to Robert Talbot Scholarship at USF School of Law or MSA Coalition.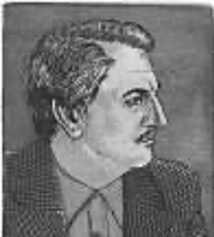 Frank Bonner Beuhler II
June 25, 1920 - July 17, 2022
Frank Beuhler was born on June 25, 1920 in Shreveport, Louisiana to parents Amie Louise Lloyd and Frank Bonner Beuhler.
Frank Beuhler has been an artist his entire life. Winning a prize for a drawing he made when he was in grade school, he went on to become an artist for his high school year books while attending school in Santa Monica. Following his dream, Frank studied art and photography at Art Center in Los Angeles. He worked at various jobs to support his desire to become a professional artist and to have his own business one day. He worked long hours and devoted himself to his dream. His hard work and effort paid off, and he eventually opened his own business as a commercial artist when he relocated to San Francisco. At the same time as running his business, he followed his passion, and worked on hundreds of etchings at Fort Mason in San Francisco on the weekends, and went to life drawing class in Sausalito, California. He won a first place prize at the Marin Arts Society for one of his etchings. Frank met the love of his life, Helen Marshall, who was studying Fashion design in Los Angeles. Helen and Frank both loved music and dancing to the tunes of the big bands. It was their destiny that their paths would cross, and they met each other at a dance. Frank saw Helen and his heart skipped a beat. He thought she was the most beautiful girl he had ever seen so he asked her for a dance. He knew from the moment he met Helen that she was the "one". After that night at the dance and their first meeting, Frank could not get Helen out of his mind. He pursued her and knew that he could never let her go. Six months after they danced their first dance together they were married on February 28th, 1943. Helen and Frank settled in the San Francisco Bay Area, a place that they both loved, where they built their home together. They continued to work hard and inspire each other throughout their lives. They celebrated 74 years of marriage until Helen passed away in 2017.
Frank passed away peacefully in his home with family around him, he is survived by his daughter, Launa, his son, Bonner & wife Susan, grandchildren, Jennie & Toby, great grand daughter Holly Francis. He celebrated his 102nd birthday on June 25th, 2022.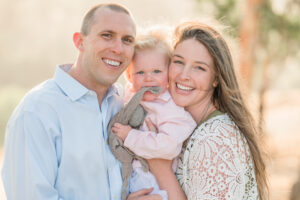 Anna Alise Collins
June 20, 1989 ~ June 24, 2022
In Anna's own words, she was a "Believer, Wife, Mama", in that specific order. She passed on June 24, 2022 after a hard fought, two-year battle with colorectal cancer. Anna is best remembered for her love and devotion, particularly to her daughter, but to many around her as well as her love for animals.
Anna was born as the younger of two girls in Newport News, Virginia and spent her childhood through college years in Williamsburg before making her "big move" a few hours north to Manassas, Virginia. Her love for animals drove a desire to be a veterinarian but physics tripped up that dream, so she instead found her calling as an elementary school teacher. Always teaching in low-income and title I schools, Anna was often the best advocate and mentor for many of her students, providing a loving environment for learning and development while setting boundaries that were often unfamiliar to many of her students.
Less than one month after moving to Manassas, Anna met her husband Tyler and within a year left Virginia for three years in Hawaii, three years in Minnesota, and three years in California, making friends at gyms with neighbors, and other circles along the way. Over those years, Anna taught at five different schools, coached at three different CrossFit gyms, and house sat for dozens of dogs, cats, and other animals. In those same years Anna also had five dogs, seven cats, three rats, and four chickens as permanent pets or foster pets until they found a forever home of their own.
Anna's abounding love reached its pinnacle at the birth of her daughter, Sybil. Always a loving and dedicated mother, she devoted herself full time to her stay-at-home mother duties. Anna obsessed over learning activities, early food development, growing up outdoors in nature, and finding ways to help Sybil flourish. She was meticulous in word choice, treating Sybil as someone who understands – even as a young toddler, and ensuring a path to healthy physical and mental development.
Anna is missed dearly by her husband, daughter, parents, sister, and many other relatives and friends. She will be remembered as an amazing, dimple-smiled mother whose love shown through in even the smallest of interactions.