In Our Care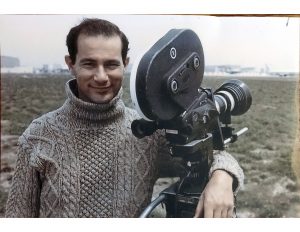 Gerald J. Kreeger
Gerald J. Kreeger, a commercial TV producer in New York for 30 years
and the first head of TV Production for Wells Rich Greene, a major agency
from 1966 to the late 90's, died November 18th near his home in Greenbrae,
California near San Francisco at the age of 92.

He also owned a home in Wainscott, NY in the Hamptons for 31 years.

Mr. Kreeger, who began his career in the live TV production department of
Young & Rubicam in 1955, moved to the legendary Doyle Dane Bernbach ( now DDB
Worldwide) in 1958, where he worked as a producer with advertising innovators BobGage,Helmut Krone, Bill Taubin, Mary Wells and George Lois among others on Volkswagen, American Airlines and Polaroid.

Many people in advertising refer to this period as the beginning of the industry's
20th century creative revolution spearheaded by Bill Bernbach.

In 1966, Mr. Kreeger was asked to join the newly formed Wells Rich Greene
to organize their TV production department and produce the innovative (for the time)
Benson and Hedges long cigarette commercials with Stu Greene and Dick Rich. These
commercials helped to catapult Wells Rich Greene into the front rank of American
advertising agencies in the space of only a few years. The agency, unfortunately,
went into hard times after being sold to French interests by Mary Wells and was closed.

This was also the time depicted in the TV series "Mad Men. The 60's.The 2 martini 2 1/2 hour lunch was in full swing and it was impossible for a producer to do any work on the
phone from noon to 2:30. Everyone was out. It was either sit in your office or
join them. Mr. Kreeger had to give up and join them.

The prejudice and anti semitism depicted at the old line agency in the TV show was well on it's way out as legions of Italians and Jews joined the industry.
Mr. Kreeger reflected on a scene in the show when Don Draper and his WASP
co workers discussed the break through Volkswagen ads like "Lemon" and "Think Small." and thought they would never work. "Isn't Bernbach Jewish" asked one account executive.

Actually, according to Mr. Kreeger, the ads were art directed by Helmut Krone who was certainly not Jewish. Helmut was a brilliant art director and a a fanatic perfectionist.
While admiring his talent, Mr. Kreeger came close to developing ulcers in
keeping the budget under control when working with him.
One story he tells is being in an editing room with Helmut working on the old time
film industry Moviola that goes back to the silent era. In 1966 you actually worked directly with the film as it went it's way through the machine unlike today's video editing and digital processes. The film stopped at a frame that was blurred and Helmut remarked " Bad workmanship."

A man who enjoyed his work, Mr. Kreeger used to say that advertising was a wonderful
combination of work and play with a a surprise always around the corner.
While producing a commercial for MG at El Mirage, an enormous dry lake in California, disaster struck. The car had been loaded into a freight plane and was pushed out over the desert with a parachute attached and six cameras following it's fall. Unfortunately.
the parachute failed to open and the bright red sports car plunged 7000 feet where it
ended up flat as a pancake on the desert floor. The MG client refused to come out of his
hotel room that night.

In another advertising adventure, while filming commercials for the Peace Corps in Uganda, a plane trip from Murchison Falls Game Preserve nearly ended in another disaster. After landing in Kampala, it was discovered that the plane had only a teaspoonful of gas left in the tank saving his party from having to make a forced landing in the veldt far from civilization. If you've seen " The Last King of Scotland", which won Forest Whitaker the academy award, you would know about the dictatorial rule of Idi Amin at this time right before he threw the East Indians out of Uganda. There was a lot of tension in the streets and Mr. Kreeger and crew were stopped by an irate policeman. He seemed to resent the photographic equipment being there and his brandished gun made everyone nervous.

Finallly, after some diplomatic language, he let them go to their destination which was the shores of Lake Victoria and point of origin of the Nile river which the British explorers Speke,Burton and Livingston had searched for enduring many hardships. At the time of their search in the late 1880's, it was the Nineteenth century equivalent of landing on the moon. Upon arriving at the fabled source of the Nile, Mr. Kreeger looked up with horror to see a tall sign. On top of it, flashing with neon, he saw the words Nile Beer!

On the way home, he was detained in Khartoum by armed guards after taking
pictures at the airport with his Super 8 camera. Mr. Kreeger didn't know there had
just been a coup and a counter coup in the Sudan. During interrogation, the officer
in charge tried to get Mr. Kreeger to relinquish his 8mm films while prominently
holding his hand on his gun. The official offered to develop the films and mail them
if they didn't contain sensitive material. Mr. Kreeger replied by asking him if they
could develop 8mm films in Africa. Finally, after a lot of talking, and help from the
airport manager, he was released.

This wasn't as bad as an earlier experience in the states when flying solo on a so called "cross country" medium trip to qualify for his pilot's license, found himself lost near
Johnstown, Pennsylvania. When his gas ran out, he made an emergency landing
in a farmer's field and crash landed the two seater Cesna . Women, men, children, dogs and cats converged on the plane, where he hung upside down and unhurt.

Some years before, Mr. Kreeger had been a radio announcer in that area of western
Pennsylvania and he was non plussed to hear the farmer say to him after their first few words: "That voice, that voice. Aren''t you Jerry Kreeger?

Mr. Kreeger won many Clio awards over the years for Benson and Hedges,Love Cosmetics, Braniff Airlines, Volkswagen, Salada Tea etc.

Born July 21, 1928 at Beth Israel Hospital in Newark, N.J.
Graduate of Weequahic High School in Newark.. It was a neighborhood
and school constantly written about in Philip Roth's works of fiction. Phil was his
fraternity brother at Bucknell University from which he graduated in 1953.
Philip Roth's"American Pastoral;" which won the Pulitzer prize, was set at Weequahic
High and depicted the experiences of "the Swede" who was depicted as a champion
football player. Would that he had existed. In four years of attending all footballl
games, the team lost every one. The big boys were in the band.

After graduating from Weequahic in 1946, Mr. Kreeger latched on to the last years of
the "Golden Age of Radio" and was a DJ , news reporter and big band announcer at several CBS and Mutual stations in Pennsylvania which he continued while attending Bucknell University.

After graduating from Bucknell, he was drafted into the US Army during the ending days of the Korean War. He was a director and announcer in the Signal Corps TV branch Fort Monmouth, N.J writing training films. and worked on camera part time at Walter Reade's WRTV Channel 58 in Asbury Park, New Jersey as an announcer and news anchor. A fellow soldier was Adam West (then Bill Anderson) He helped him get the job at WRTV. Bill went on to become TV's original Batman.

After his discharge, he began his career in advertising at Young and Rubicom, New York
in the live TV department. While on assignment for Lincoln Auto and Polaroid. he managed to get himself chewed out by Ed Sullivan and Jack Paar. The moral learned was not to approach "stars" about sponsor problems right before the show begins. He learned his lesson and when representingYoung and Rubicam at the Arthur Godfrey show, stayed as far away from Godfrey as possible and watched him chew out other agency people.

He worked with many personalities over the years- Vincent Price, Garry Moore, Johnny Carson, Hugh Downs, Monty Woolley.( Remember the Man Who Came to Dinner-movie
of Hart-Kauffman play) The Gallo commercial he worked with him on was selected as the worst commercial of the year by Harvard University in 1961. A reverse honor?

While visiting him at his home town and retirement home in Saratoga, New York,
Mr. Woolley. was outraged by his youth. "And you'll get old too" he remarked. Luckily,
he was right. Also David Garroway, Judd Hirsch, Jonathan Winters, Charles Boyer. Gene Wilder, David Wayne. Great fun for someone who was always star struck.

After moving to San Francisco in 1986 for several years to head the TV production department of MOJO, (subsequently sold to Chiat Day) , he free lanced until his retirement.

Besides frequent traveling and winters spent at his condo in Zihuatanejo, he spent many years creating ceramic pieces at the college of Marin giving some of the best ones to friends and relatives.

He is survived by his wife, Maryanne, a son Lawrence Kreeger of Fremont, CA,
a stepson, Dana Duquet of Mt. Kisco, NY and four grandchildren.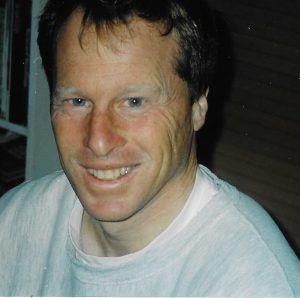 Gretchen Sheridan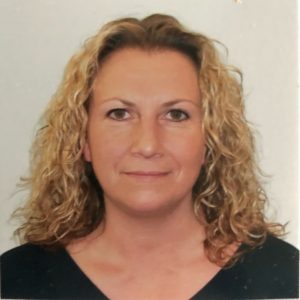 Claire Newman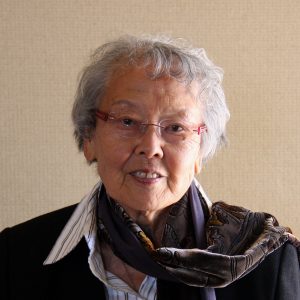 Shizuko Kawamoto
November 21, 1921- October 31, 2020
Shizuko Kawamoto, who was going to celebrate her 99th birthday on November 21, died peacefully while a resident at The Redwoods Senior Community in Mill Valley. A Japanese word that describes an underlying philosophy which guided much of Shizuko's lifestyle is gaman - enduring the seemingly unbearable with patience and dignity.

Shizuko was born in Brawley, California, in the Imperial Valley, the third child of Tsunematsu and Hayame Fujita who were Issei or first generation Japanese-Americans. Shizuko and her family did back-breaking work of growing melons, strawberries and other produce under the hot California sun. As migrant farmworkers, they were required to move frequently. Gaman.

In the spring of 1942 the Fujita Family was uprooted and incarcerated for three years in the Poston Concentration Camp, along with other Japanese Americans. About this experience Shizuko said, "I was in shock. It was so sudden, and we had to move quickly. It was dusty and hot, hot, hot." Gaman.

Shizuko married Carl Kaoru Kawamoto in 1947. Carl built their house in Mill Valley where they lived together for 65 years, becoming an integral part of the Japanese American community of Marin. They were founding members of the Marin Nakayoshi Club and the Buddhist Temple of Marin, where they participated in countless Obon festivals, religious services, and fundraisers. Shizuko worked as a domestic until the age of 92. She was loved and appreciated by all her clients and never missed a day of work. Gaman.

After the death of Carl in 2010, Shizuko moved to The Redwood Senior Community in Mill Valley in January, 2015. She enjoyed the exercise classes and walks in the garden and participated in every bus outing offered. Shizuko created some beautiful pieces of art and crafts and had her creations exhibited in an art show at The Redwoods. During her five years at The Redwoods, Shizuko was fortunate to have been taken care of by an attentive and friendly staff, especially during her last few days. Employees frequently said, "She is the sweetest person," and after her death, "We will miss her dearly." Although she never really recovered from the loss of her husband, Shizuko did her best to keep a positive attitude. Gaman.

Shizuko is survived by a younger sister, Miyeko Yuki of Sacramento, her two children, Sandra Goto and Gerald Kawamoto, three grandchildren, Stacey and Garrett Goto, Nicholas Kawamoto, and a great-granddaughter soon to be. She is preceded in death by her husband Carl, older sisters Miyako Kawaguchi and Fumie Mukai, and younger brothers Shoji and Yutaka Fujita.

Because of current restrictions with Covid-19, there will be no funeral services at this time. Shizuko will be interred next to her husband Carl, after a brief Buddhist ceremony for immediate family only, at Fernwood Cemetery in Mill Valley.

Bruce Daniel Sapp
Bruce Daniel Sapp (Dan) passed away on October 24, 2020 in his home in Mill Valley, California surrounded by his wife, Anne and sons Walker and Mason. The cause was late stage colon cancer, which he had been battling since late 2012.

Dan was a father, husband, coach, musician, surfer and athlete. He was born on December 2, 1960 in Raleigh, North Carolina. His father was the minister to Christ Church in Raleigh NC where he was active in working to encourage acceptance and tolerance in the community. His mother, Tharon, was a social worker. He has three older sisters, Tharon, Carver and Judith who live on the East Coast.

Dan attended Episcopal High School on scholarship, and then UNC Chapel Hill for undergrad as a track athlete. During his college years, he traveled on a Greyhound bus to the Bay Area and fell in love with it. Then later, after living as a carpenter in Nantucket for a few years, he went on to get his Masters degree in Sports Psychology at JFK University in Orinda California.

Dan worked at Speakeasy in Atlanta for several years before settling with his wife in San Francisco and launched his own consulting firm focused on helping senior executives' communication. His clients included Nokia, Visa, Silicon Valley startups, Robertson Stephens, a Stanford Business School dean and a number of private equity firms. He was particularly proud to work with Astia.org where he supported women entrepreneurs and made sure their voices were heard. With his combination of psychology and sports background, Dan was able to coach people in ways that went beyond traditional presentation coaching, help them get to the heart of what they wanted to say, and then find the words to express it.

He took enormous joy in coaching youth sports, especially basketball and football, where he was able to coach his two sons, Walker and Mason. He loved bringing families out, getting kids excited about learning the fundamentals, improving and most importantly, sportsmanship. Winning games was important, but his true goals were to promote the value of perseverance and integrity; he strove to develop boys into virtuous young men. He was a strong advocate for sports and inclusion, and was President of the Tam High Booster Board for a number of years.

In addition to coaching and being a dad (which he always said was the best job he ever had), Dan was an avid musician. He formed what he fondly called a geezer band, with the name "Close Enough," saying "that's all you need to know about how we play". He performed regularly with the band, until his health prevented him, to raise funds for the local schools, youth sports, as well as a concert for Haiti.
He had a great sense of humor, a tremendous bear hug, and a heart almost too big for his chest.
Dan will be greatly missed.
In lieu of flowers, please give to Bridge the Gap (https://btgcollegeprep.org/ Tax ID # 91-1930327 or Tam High Boosters Tax ID Tax ID #68-0385385