In Our Care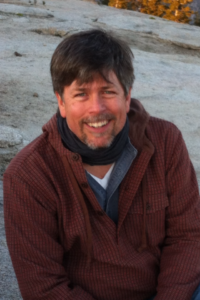 Rex Williams
Rex Williams spent much of his adult life working as a banker in crisp white shirts he had ironed himself. He worked diligently for two purposes, neither of which had anything to do with banking. Firstly, he worked to give his family the best life he could. Secondly, he worked so that he could squirrel away moments up in the foothills and forests of the Valley to take pictures. He was a photographer who moonlighted as a banker and as he moved himself closer and closer to a life he loved, he was a photographer who moonlighted as a custom framer. In the past 7 years he met and married Nanelle Sciacqua. They bought a house on Christmas Tree Lane, fulfilling one of his longest dreams. Together they made a beautiful life, transforming their garden into a drought tolerant soothing landscape, traveling to all of the state's most natural places, visiting YellowStone and delighting in their grandchildren. He was gentle and kind. He loved his three children with commitment, dedication, gentleness and wonder. He was committed to fostering and promoting a flourishing Fresno Art Scene. He's survived and deeply loved by his wife Nanelle, his children Chelsea, Chase and Camille, his grandchildren Magnolia and Rocky, his dog Fletcher, his cat Buddy and so many friends and family. He is also survived by his beautiful body of photographic work that honors and delights in the natural world, especially that of California's Central Valley which he called home his whole life. A private burial will be held at Fernwood Cemetery in Mill Valley California. Remembrances may be made to the San Joaquin River Parkway and Conservation Trust.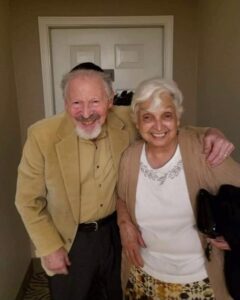 Israel "Izzy" and Luz Teicher
Cure Alzheimer's Fund: https://curealz.org/outreach/in-memory/luz-and-israel-teicher/?fbclid=IwAR3Azg6HStmL61yq5P4NZsEEW5y78bKzfs9kTC9ZDteBi0ui9ScRPS5SVUM
Memorial Grove: https://www.treesforachange.com/products/custom-grove-of-trees
Israel "Izzy" Teicher, father, grandfather, brother, uncle, and cherished member of the Jewish community, died in Stockton, CA, on December 29, 2020. His beloved wife, Luz Selenia Teicher (née Colón), mother, grandmother, sister, and aunt, died a couple of days later in the first hour of the new year, January 1, 2021. Luz and Izzy each enjoyed a full and happy 85 years in this world, 60 of those years as a couple. They left this world together, succumbing to Covid-19.

Israel Teicher was born on December 2, 1935 into an Orthodox Jewish family in Berlin, Germany, during the rise of Nazism. Through a series of unfathomable decisions, extraordinary events, and family separations, the Teicher family—father Elazar, mother Ciporah, and five children—escaped from internment and survived the Holocaust, waiting out the war in Switzerland, where Izzy lived in foster care for several years. His family reunited eventually and made their way to New York City in 1950.

A multi-linguist with broad interests, Izzy left behind years of rabbinical training for a secular education and life. He met Luz in a speech and debate class at City College. Neither one spoke English when they arrived in New York. They were soon frequenting dance halls together and got married in 1962. Izzy started his career as a mathematician and computer engineer but longed for a deeper sense of purpose and later in life switched to social work. He yearned to help others who also had suffered traumas. He used his rabbinical and secular education and life experience to educate and bring healing to many, with special dedication to preserving families.

When Izzy's father disowned him for marrying out of the faith, he was forcibly disconnected from his family. Even given the horrors of the Holocaust, this loss was likely his deepest wound. Fortunately, Luz's family embraced him as their own. In the words of Luz's brother, Pastor Elisamuel Colón, "Izzy belonged to the Colón Clan. He was ours and we were his." Because he knew from bitter experience the negative consequences of religious intolerance, Izzy was committed to unconditional love and acceptance. This allowed him to celebrate Judaism without prerequisites. Through his knowledge, humor, commitment, and kindness, he taught us all to be better people. He was a loyal and loving husband and became the type of father, brother, uncle, and grandparent that he never had. We will forever be grateful for his resilience and capacity to love, especially given everything he had to overcome.

Luz was born in Guayama, Puerto Rico, on April 6, 1935, the first of 12 children of Concepción and Rosa Maria. Luz is remembered by her siblings, nieces, and nephews as "the trailblazer," the family's "brightest star," the loving "primogénita" (first born). At the age of 18, motivated by a drive for education, Luz bravely boarded a propeller plane bound for New York City, leaving behind her mother and siblings. She received a Ph.D. in Genetics from the University of Rochester, a rare achievement for a Latina of her generation, particularly one who had just learned English. Even amid Cold War fears of nuclear annihilation, Luz presciently predicted that humanity would more likely succumb to a virus. Steeped in scientific principles, she identified for a period as an atheist, but converted to Judaism before marrying Izzy. In a moment of crisis in 1977, a series of epiphanies awakened a belief in God and prayer that would stay with her to her final breath.

Luz was a bibliophile, a voracious reader, a hard worker, and possessed a beautiful singing voice. Philosophically inclined, she pondered metaphysical questions and explored the edges of what could be rationally explained in order to reconcile her faith with science. Brilliant and beautiful, she was a source of immense pride to her family, yet remained profoundly humble, gracious, and generous.

Their marriage formed a bridge between God and the secular, between belonging and loss. Izzy and Luz forged a seamless family out of their disparate backgrounds. Despite multiple moves, career changes, and spiritual explorations, their daughter, Victoria "Vika" Lynn Teicher (b. 1969), remembers joyful celebrations of both Christmas and Hanukkah, Easter and Passover. Above all, she felt an unwavering sense of being unconditionally loved and appreciated.

Luz and Israel were adored by their community as well. From New York to Utah to California, everywhere they lived, they found a welcoming Jewish community that appreciated them and gave them a spiritual home. Their community remembers their love for music, singing, dancing, and laughing. We are grateful for everyone who got to contribute to and bask in the joy, humor, curiosity, kindness, and warmth that defined them, undiminished even as they both struggled with Alzheimer's in their last years.

They are survived by their only daughter, Vika, son-in-law Andrew Shanken, and two grandsons, Aaron Elias Shanken and Lucien Cy Shanken. They also leave behind their beloved Colón family.

Their burial in Fernwood's Gan Yarok Jewish Cemetery took place on Sunday, January 10, 2021, 59 years and 1 day after they eloped. In lieu of flowers, the family invites donations to the Cure Alzheimer's Fund or their Memorial Grove.

May their memory be a blessing.

Alfred Arthur Auger
April 26, 1932 - December 28, 2020
Alfred Auger passed away quietly in his sleep on December 28th, 2020 after several months of a slow decline. His 88 years were filled with activity and adventure. For the most part he played the prince on this earth's landscape and in his court. Quite the restless character, he traveled far and wide most of his adult life. As a youth he played sports and games, he had a life-long love of jazz & the blues, he was a talented cartoon artist and he actively stirred his "social life" pot as much as possible.
Growing up in the Bay Area, he became a bohemian hipster in the Kerouac style. He served the Navy in the Korean War posted in New Orleans and returned to the Bay Area to become a advertising salesman as well as a Ski & Automobile columnist for many local newspapers. Throughout the sixties, seventies, eighties and nineties he wrote, raced cars, skied and travelled in Europe, navigating life according to where the most fun could be had. He also became a fairly accomplished photographer. Although not wealthy, he managed to lead a particularly stylish and active life consistently for most of his adult life, creating opportunities through his writing to travel and vacation at a first-class level all over the world.
Later in life he encountered some challenges, which unfortunately inhibited his life style as well as his professional career a great deal. He lived in a small local community at the Bennett House in Fairfax in his later years. He had many friends there, indulged in the active social life, visited museums and symphonies, and spent time in the community garden enjoying the sunshine and camaraderie there.
During the last few years, wear and tear caught up with him and slowed him down, but he managed to stay active till the end even if at a much slower pace.
Alfred is survived by his son, Brian Auger of Fairfax, and his sister, Patricia Barth of Boulder Creek, CA,& two vibrant grandsons; Austen Auger & Graham Auger.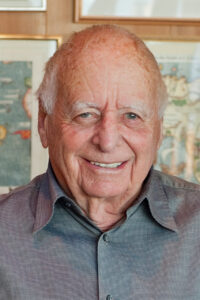 George Piness Jr.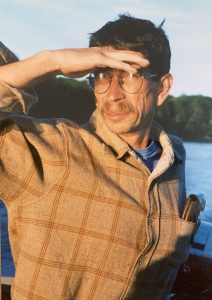 Matthew Cory
September 6, 1951 - November 17, 2020
https://paypal.me/pools/c/8uKuRw4QrE
Matthew Jeffrey Cory was born in Toledo, Ohio on September 6, 1951. Son of Charles and Mary Jane Cory, brother of Connie Cory, father of Aaron and Gabriel Cory, husband to mother of Aaron Cory, Tina Kessinger, mother of Gabriel Cory, Jeri McGovern, and current spouse, Susan Francis. Matthew attended St. John's high school and Ohio University before experiencing many adventures in his informative years as a young adult. He traveled around the country, started a commune, lived in Santa Fe, New Mexico and settled in San Francisco.

In Santa Fe, Matthew worked as a Hotshot, battling wildfires that would last days and weeks. In San Francisco he joined the Conservation Corps, where he supervised a crew of young adults, working with the public services of San Francisco and the National Park Service for 8 years. In 1993, Matthew joined the National Park Service in Golden Gate National Recreational Area, where he worked for 20 years serving as a Crew Leader and Supervisor. He served as the volunteer coordinator for the NPS GGNRA and the Union Steward where he advocated for workers' rights. In addition, Matthew served as Chairman of the Petaluma Tree Advisory and Naturalist at San Francisco's Camp Mather for several years.

Matthew enjoyed reading, music, meditation, yoga and sports. He was a fervent reader and book collector, especially well versed in the subjects of eastern spirituality, history and classic American fiction. His musical tastes were extraordinary, collecting rare and eclectic records from all genres and regions of the world. Matthew was a member of the San Francisco Zen Center and practiced Zen throughout his life. He also enjoyed studying and practicing other forms of meditation including Transcendental Meditation and traditional Hatha Yoga. Matthew loved sports, especially baseball, from the time he was child and rooted for the Detroit Tigers and the San Francisco Giants.

He was a great father, loved his children and was actively involved in their life. Matthew was the coach of the baseball and assistant coach of the basketball team for Rooftop elementary and middle school. He welcomed all students to join the teams he coached and enjoyed helping adolescents develop athletic and team skills. He was always willing to sacrifice his time for the betterment of his children, implanting great memories of spending time together playing sports, traveling, and regularly going to places like the Zoo, Academy of Sciences and museums.

Matthew was a good-natured and one of a kind individual. He was often smiling, laughing and always optimistic. He saw the glass half full, was extremely dependable and always willing to lend a helping hand. The passing of Matthew Cory is very difficult for his friends and family because he was full of so much life. He is gone in the physical form, but his spirit remains. His memory, influence and contributions to the many people he impacted over the course of his life will live on for lifetimes to come. Love you, Dad.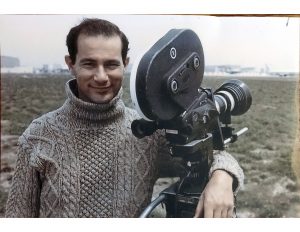 Gerald J. Kreeger
Gerald J. Kreeger, a commercial TV producer in New York for 30 years
and the first head of TV Production for Wells Rich Greene, a major agency
from 1966 to the late 90's, died November 18th near his home in Greenbrae,
California near San Francisco at the age of 92.

He also owned a home in Wainscott, NY in the Hamptons for 31 years.

Mr. Kreeger, who began his career in the live TV production department of
Young & Rubicam in 1955, moved to the legendary Doyle Dane Bernbach ( now DDB
Worldwide) in 1958, where he worked as a producer with advertising innovators BobGage,Helmut Krone, Bill Taubin, Mary Wells and George Lois among others on Volkswagen, American Airlines and Polaroid.

Many people in advertising refer to this period as the beginning of the industry's
20th century creative revolution spearheaded by Bill Bernbach.

In 1966, Mr. Kreeger was asked to join the newly formed Wells Rich Greene
to organize their TV production department and produce the innovative (for the time)
Benson and Hedges long cigarette commercials with Stu Greene and Dick Rich. These
commercials helped to catapult Wells Rich Greene into the front rank of American
advertising agencies in the space of only a few years. The agency, unfortunately,
went into hard times after being sold to French interests by Mary Wells and was closed.

This was also the time depicted in the TV series "Mad Men. The 60's.The 2 martini 2 1/2 hour lunch was in full swing and it was impossible for a producer to do any work on the
phone from noon to 2:30. Everyone was out. It was either sit in your office or
join them. Mr. Kreeger had to give up and join them.

The prejudice and anti semitism depicted at the old line agency in the TV show was well on it's way out as legions of Italians and Jews joined the industry.
Mr. Kreeger reflected on a scene in the show when Don Draper and his WASP
co workers discussed the break through Volkswagen ads like "Lemon" and "Think Small." and thought they would never work. "Isn't Bernbach Jewish" asked one account executive.

Actually, according to Mr. Kreeger, the ads were art directed by Helmut Krone who was certainly not Jewish. Helmut was a brilliant art director and a a fanatic perfectionist.
While admiring his talent, Mr. Kreeger came close to developing ulcers in
keeping the budget under control when working with him.
One story he tells is being in an editing room with Helmut working on the old time
film industry Moviola that goes back to the silent era. In 1966 you actually worked directly with the film as it went it's way through the machine unlike today's video editing and digital processes. The film stopped at a frame that was blurred and Helmut remarked " Bad workmanship."

A man who enjoyed his work, Mr. Kreeger used to say that advertising was a wonderful
combination of work and play with a a surprise always around the corner.
While producing a commercial for MG at El Mirage, an enormous dry lake in California, disaster struck. The car had been loaded into a freight plane and was pushed out over the desert with a parachute attached and six cameras following it's fall. Unfortunately.
the parachute failed to open and the bright red sports car plunged 7000 feet where it
ended up flat as a pancake on the desert floor. The MG client refused to come out of his
hotel room that night.

In another advertising adventure, while filming commercials for the Peace Corps in Uganda, a plane trip from Murchison Falls Game Preserve nearly ended in another disaster. After landing in Kampala, it was discovered that the plane had only a teaspoonful of gas left in the tank saving his party from having to make a forced landing in the veldt far from civilization. If you've seen " The Last King of Scotland", which won Forest Whitaker the academy award, you would know about the dictatorial rule of Idi Amin at this time right before he threw the East Indians out of Uganda. There was a lot of tension in the streets and Mr. Kreeger and crew were stopped by an irate policeman. He seemed to resent the photographic equipment being there and his brandished gun made everyone nervous.

Finallly, after some diplomatic language, he let them go to their destination which was the shores of Lake Victoria and point of origin of the Nile river which the British explorers Speke,Burton and Livingston had searched for enduring many hardships. At the time of their search in the late 1880's, it was the Nineteenth century equivalent of landing on the moon. Upon arriving at the fabled source of the Nile, Mr. Kreeger looked up with horror to see a tall sign. On top of it, flashing with neon, he saw the words Nile Beer!

On the way home, he was detained in Khartoum by armed guards after taking
pictures at the airport with his Super 8 camera. Mr. Kreeger didn't know there had
just been a coup and a counter coup in the Sudan. During interrogation, the officer
in charge tried to get Mr. Kreeger to relinquish his 8mm films while prominently
holding his hand on his gun. The official offered to develop the films and mail them
if they didn't contain sensitive material. Mr. Kreeger replied by asking him if they
could develop 8mm films in Africa. Finally, after a lot of talking, and help from the
airport manager, he was released.

This wasn't as bad as an earlier experience in the states when flying solo on a so called "cross country" medium trip to qualify for his pilot's license, found himself lost near
Johnstown, Pennsylvania. When his gas ran out, he made an emergency landing
in a farmer's field and crash landed the two seater Cesna . Women, men, children, dogs and cats converged on the plane, where he hung upside down and unhurt.

Some years before, Mr. Kreeger had been a radio announcer in that area of western
Pennsylvania and he was non plussed to hear the farmer say to him after their first few words: "That voice, that voice. Aren''t you Jerry Kreeger?

Mr. Kreeger won many Clio awards over the years for Benson and Hedges,Love Cosmetics, Braniff Airlines, Volkswagen, Salada Tea etc.

Born July 21, 1928 at Beth Israel Hospital in Newark, N.J.
Graduate of Weequahic High School in Newark.. It was a neighborhood
and school constantly written about in Philip Roth's works of fiction. Phil was his
fraternity brother at Bucknell University from which he graduated in 1953.
Philip Roth's"American Pastoral;" which won the Pulitzer prize, was set at Weequahic
High and depicted the experiences of "the Swede" who was depicted as a champion
football player. Would that he had existed. In four years of attending all footballl
games, the team lost every one. The big boys were in the band.

After graduating from Weequahic in 1946, Mr. Kreeger latched on to the last years of
the "Golden Age of Radio" and was a DJ , news reporter and big band announcer at several CBS and Mutual stations in Pennsylvania which he continued while attending Bucknell University.

After graduating from Bucknell, he was drafted into the US Army during the ending days of the Korean War. He was a director and announcer in the Signal Corps TV branch Fort Monmouth, N.J writing training films. and worked on camera part time at Walter Reade's WRTV Channel 58 in Asbury Park, New Jersey as an announcer and news anchor. A fellow soldier was Adam West (then Bill Anderson) He helped him get the job at WRTV. Bill went on to become TV's original Batman.

After his discharge, he began his career in advertising at Young and Rubicom, New York
in the live TV department. While on assignment for Lincoln Auto and Polaroid. he managed to get himself chewed out by Ed Sullivan and Jack Paar. The moral learned was not to approach "stars" about sponsor problems right before the show begins. He learned his lesson and when representingYoung and Rubicam at the Arthur Godfrey show, stayed as far away from Godfrey as possible and watched him chew out other agency people.

He worked with many personalities over the years- Vincent Price, Garry Moore, Johnny Carson, Hugh Downs, Monty Woolley.( Remember the Man Who Came to Dinner-movie
of Hart-Kauffman play) The Gallo commercial he worked with him on was selected as the worst commercial of the year by Harvard University in 1961. A reverse honor?

While visiting him at his home town and retirement home in Saratoga, New York,
Mr. Woolley. was outraged by his youth. "And you'll get old too" he remarked. Luckily,
he was right. Also David Garroway, Judd Hirsch, Jonathan Winters, Charles Boyer. Gene Wilder, David Wayne. Great fun for someone who was always star struck.

After moving to San Francisco in 1986 for several years to head the TV production department of MOJO, (subsequently sold to Chiat Day) , he free lanced until his retirement.

Besides frequent traveling and winters spent at his condo in Zihuatanejo, he spent many years creating ceramic pieces at the college of Marin giving some of the best ones to friends and relatives.

He is survived by his wife, Maryanne, a son Lawrence Kreeger of Fremont, CA,
a stepson, Dana Duquet of Mt. Kisco, NY and four grandchildren.