In Our Care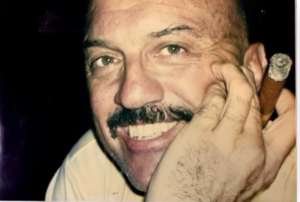 Roger Kuhn
April 24, 1942 - February 22, 2022
Dr. Roger Charles Kuhn DVM passed away peacefully February 22, 2022 at the home he loved in Strawberry Point, surrounded by his family. Roger was born on April 24th, 1942 in St. Louis, Missouri. He was the son of Marie Amelia and Frederick August Kuhn, who he credits for teaching him to always be there for family. He was a dedicated husband, father, and grandfather. Roger is survived by his wife Lynn of 57 years, his three sons Shaun, Todd and Blake, his daughters-in-law Amy and Jennifer, his six beloved grandchildren, Clayton, Sydney, Siena, Sebastian, Mylee, and Charly. He was also survived by his brothers, Frederick and Kurt and was predeceased by his brother Craig.
President of his senior high school class, Roger was a noteworthy athlete, both in football, basketball and track and field where he was a state hurdle champion. He played trumpet in the school band and continued to play casually when the spirit moved him. He attended The University of Missouri on a football scholarship. Following graduation he attended the Missouri Veterinary School of Medicine graduating Magna Cum Laude with the highest GPA in his class. Roger was one of eight national veterinarians accepted for an internship at the prestigious Angel Memorial Animal Hospital in Boston Massachusetts. There he learned the value of being mentored by a highly skilled and respected veterinary staff and aspired to mentor others throughout his career. In 1969 it was off to San Francisco, the land of flower power, where Roger joined Marina Pet Hospital as an associate veterinarian. A year later he purchased this historic hospital, from Dr. Howard Caroll. The hospital has served San Franciscan's since 1938. Dr. Kuhn along with many devoted veterinary associates over the years, and hundreds of caregiving employees continued the hospitals tradition by serving the Marina community for decades helping the well-being and lives of family pets for generations. He practiced as a Doctor of Veterinary Medicine for 49 years.
In 1973, Roger and partners founded All Animals Emergency Hospital in San Francisco, the third of its kind in the United States. He went on to expand, acquiring Valley Veterinary Hospital in Walnut Creek and Danville Veterinary Hospital in Danville, often rotating as a doctor to each, which earned him the title of "Vet Man" from his wife Lynn. During his career he influenced many doctors and employees continuing the mentorship he learned at Angel Memorial. His brothers Kurt, Craig and son Shaun joined him at management levels, all contributing to the success of the practices. He truly loved his profession, found it exciting and loved working with clients and their pets. He served as Vice President and President of the local chapter of VMA, was a frequent contributor and speaker to practice management seminars and publications. He was board certified in Companion Animal Medicine, Surgery and Animal Dentistry. He also served as Executive Secretary of the American Board of Veterinary Practitioners. For several years he was involved in the development and start-up of Pet Smart Clinics inside Pet Smart Stores. In 1994 Roger was recruited to be one of the original founders of the nationwide Banfield Pet Hospitals which grew to 700 locations and was eventually purchased by the Mars Company in 2008. His contributions and influence within his profession were local and national, earning him respect within the veterinary community.
Roger was a dynamic force and lived life fully engaged. His plate and days were always full. He loved adventure and he often "was" the adventure. His energy was boundless and inspired positivity. He was lured to the challenge of new beginnings. Professionally and personally, he was a visionary, a big picture person, a knowledge seeker, a contributor, and a mentor to many. Often, he gave encouragement to those he worked with, cultivating confidence. There was little he wouldn't try, limitations and the words "You can't do that" rarely occurred to him, nor did he think they applied to him. He was a risk taker, liked to live a bit on the edge, but usually didn't see it that way. He was all about having fun in life, a participator. He was a runner, a swimmer, a basketball player, a biker, a mountain biker, a motorcycle rider, a snow skier, a fisherman, a tennis player, a golfer, a good dancer, reader of long historical biographies and even hopped on a horse now and then. He loved to be well dressed, the adventure, and excitement of traveling the world and absorbing cultures with Lynn, family, and friends. His smile, enthusiasm, personality, and curiosity were wide. In an educational setting he was usually the first to ask a question. Always productive and good natured, Roger was friend to so many. He enjoyed meeting and being with people, hearing their story. He was most generous with his time, support, and advice, especially, when it came to family, friends, and their beloved pets. Roger was a unique and colorful individual, as his oldest grandson always says "I don't know anyone like Papa." He was king among princes, one of a kind, a truly good human being. His family is grateful for the gift of hard work, time, love and care he gave to us and extended family. We will miss his energy that could fill a room. Goodbye beautiful man. It was a privilege to share life with you. Your spirit's journey is off to new beginnings. Our hearts will be missing you always and dearly.
A celebration of life is being planned. For those who would like to make a gift in Rogers memory the family invites donations to the Forbes Norris MDA/ALS Center in San Francisco, an Animal Welfare group of your choice, or Hospice by the Bay.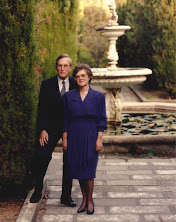 Gwen Rustin Greene
January 5, 1932 ~ March 30, 2022
Gwen Rustin Greene, age 90, of San Rafael, California, passed away peacefully on March 30, 2022, surrounded by her loving family, after a brief 1-month decline. Her three children were each with her at their own first breath and her last.
Gwen was born on January 5, 1932, to Edgar and Florence Rustin in Atlanta, Georgia. She was industrious and responsible from an early age and bought her first car and her first house when she was just 21 years old.
In Atlanta, she worked in the office of Dr. Brown at the CDC. There, she met the love of her life, Dr. John Clifford Greene. They played tennis on their first date, and the two were inseparable from that moment. They married in 1957, going on to have 3 children, Alan, Laura, and Lisa. John and Gwen were joyously married for 59 years until John's passing in 2016. Over the years they lived in Silver Spring, Maryland, Albany, California, Tiburon, California, Bethesda, Maryland, and San Rafael, California.
When her children were born, Gwen dedicated her talents to being an amazing wife and mother, building a family and community of love. Gwen was a fiercely dedicated mom to each of her children. Family came first to Gwen, a value she instilled in all those around her. The hole left by her absence is impossible to fill.
Wherever she lived, she was active in her church and a respected teacher. She reminds many of the Proverbs 31 woman, "Honor her for all that her hands have done, and let her works bring her praise in the city gate."
Gwen was the youngest child, by a considerable margin, of a large extended family. At 90 years old, she was the last of her generation. She was also predeceased by her husband John Greene and her granddaughter Brooke Nickel. She is survived by a remarkable and close family that she built and inspired, including her 3 children Alan Rustin Greene and is wife Cheryl Greene, Laura Greene Nickel and her husband Jeff Nickel, and Lisa Greene Helm and her husband Mark Helm, her 8 other grandchildren Garret Greene and his wife Rachel, Kevin Greene and his wife Beth, Sarah Helm, Claire Greene and her husband Scott, Kimberly Nickel, Lindsay Helm, Austin Greene, and Brandon Nickel, and her 2 great grandchildren Juniper Greene and Cora Greene, as well as by large, tight-knit extended families in Kentucky and Georgia.
We will miss her beyond words, and love and respect her always.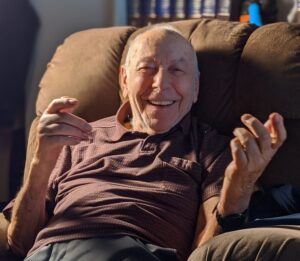 Murray Sokoloff
1925 ~ 2022
Murray Sokoloff was born in Toronto, Canada on December 26, 1925 of immigrant parents from Poland and Ukraine. His independent nature blossomed right from the start, always preferring to play baseball rather than go to Yiddish school. As a child, education was not his primary concern. Having fun was.

Murray hid his color blindness to join the Canadian navy during World War II. When he learned that the Jewish underground needed volunteers to help ferry Holocaust survivors from the camps to Palestine, he used his color blindness to obtain an honorable discharge from the navy, and he joined the Machal. He was assigned to a ship called the Haganah which transported thousands of Holocaust survivors. As a British subject, his participation would have been considered a capital offense. Extra special care was taken by the crew of the Machal to protect their Canadian volunteer, including the time the British boarded the ship. The crew dressed him as a Red Cross worker and successfully smuggled him off the ship into a hidden compartment underneath a water truck.

After the War he returned to Toronto and married Lila Greenburg in 1948. They were happily married for over 60 years until Lila's passing. After getting married, they moved to California to join his siblings and mother, and had two children: Fern and Jacob. Murray started his own successful electrical engineering company, Murray Sokoloff Electric and went to night school to continue his education. He became enamored with the Spanish language and at the age of 35 decided to change his life's direction.

In 1963 Murray moved the family to Mexico City for the adventure of their lives. He studied at the University of the Americas and perfected his Spanish. On returning to California a year later, he was granted a teaching position at Wilson High School in Long Beach where he was an extremely popular and inspirational teacher. At Wilson he became a school counselor while continuing his night school education. He earned his Master's Degree and became one of the school psychologists for Long Beach Unified School District until his retirement at age 75 where he redirected many kids away from violence and gangs, inspiring many to become educators and good humans. He also taught night classes in Spanish at Long Beach City College for 26 years.

After retirement Murray taught Spanish in the OLLIE (Older Living and Learning) program at CSULB. In 2017 to the delight of his family, he left Long Beach for the Bay Area to be with his daughter, grandchildren and great grandchildren. He continued to teach Spanish at his assisted living community in Emeryville up until the age of 93.

Murray was an incredibly passionate man and delved deeply into one interest after another. Some of his passions included classical music and opera, languages, baseball, fishing, golfing, boating and especially travel. He made it his mission to visit every Spanish speaking country in the world -- and was successful. He also wished to visit every ballpark in the U.S. but sadly did not quite see them all.

In his wake he leaves behind the continuation of his guiding principles: love, kindness, positivity, humor and humility. He was famous for saying there is a positive solution to every situation, it is just up to us to find it. He also said that there are more good people in this world than bad people. Those of us who survive him are extremely lucky to have been touched by him. We continue to strive to live up to his guiding principles. Wherever he went he beamed happiness, joy and positivity to all he encountered. What a magnificent man. What an incredible life!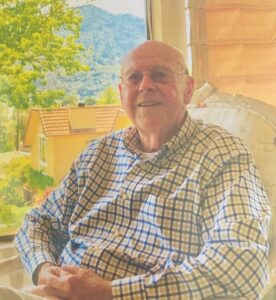 Bradford Clark Giles, DDS
November 23,1926 ~ February 18, 2022
Born and raised in San Francisco, Dr. Brad Giles bought one of the first Greenbrae homes in 1960, when cows still roamed the hills. Enamored with Marin County and his view of Mt. Tamalpais, Brad never considered moving for the next 62 years. He and his wife Ellen raised their three children there. Years later, he lovingly cared for Ellen until she died and then, continued to live as a fastidious gentleman while the world changed at warp speed.

Brad and his older sister Betty, who predeceased him, grew up in the city during the Depression with their parents Clark and Louise Giles, and both sets of grandparents. The Giles family spent as much time as possible in Lagunitas, where Clark taught Brad the value of hard work and nurtured his passion for the outdoors. Duck hunting and fishing were favorite pastimes that Brad also shared with is sons Dixon and Kirk.

At Lowell High School, Brad shined in academics and track, and was an enthusiastic yell leader. He graduated in 1944 while WWII was underway and joined the Navy. Stationed in Oakland, Brad's tenure as a surgical technician inspired him to be a dentist like his father. With the help the GI Bill, Brad graduated UC Berkeley and received his DDS degree from UC San Francisco in 1952. He joined his father's practice in the city and grew it to 2,400 patients over his 40-year career.

Well-regarded and humble, Brad was elected president of his dental class, the UCSF Dental Association, and the Parnassus Club. In addition to being the Dean of the Advisory Community for UCSF dental school, he taught there part-time for 15 years and was on the Board of Directors of the San Francisco Dental Society for 30 years. To recognize his contributions, Brad received UCSF's prestigious Medal of Honor in 1991. This award, however, was not any more important to him than coaching his sons in the Marin County Little League, and managing their Cub Scout troops.

Brad's daughter Dana inherited his eye for fashion and cooking skills. Brad enjoyed buying clothes for his wife, Mary Ellen Duplisea (Ellen), also a Lowell grad, who fortunately appreciated his good taste. They married while he was in dental school. One of his favorite mottos was: I made the living. She made the living worthwhile. Together, they were show-stopping dancers who travelled the world with friends Doris and Ray Rovero. Ellen was stricken with rheumatoid arthritis in her 50s and when she was no longer able to care for herself, Brad sold his dental practice so he could be by her side 24 hours a day. He was a devoted househusband for 20 years until Ellen died on November 24, 2014, at the age of 87.

As he wished, Brad died naturally within days of breathing difficulty due to a terminal lung condition. As they wished, Brad and Ellen will be interred together at Cypress Lawn Cemetery in Colma near their parents. He requested only a private family gathering. Remembering him with love are his son Dixon and granddaughter Heather; son Kirk and his wife Diane, and granddaughters Amanda Giles DeRossa (her husband Michael, great-grandchildren Tyler, Mikey, and Ally) and Kelli Giles Thomas (her husband Lucas, great-grandchildren Siena, Owen, and Everest); and daughter Dana Giles Hilliard and granddaughters Maeve and Grace.

In addition to his family, Brad will be greatly missed by his friends---including his neighbors---and those he taught , mentored, worked with, and helped throughout his 95 years."You get what you give," he often said. Brad lived by those words.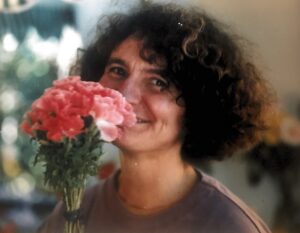 Kathryn Ann (Cupps) Sward
November 13, 1944 ~ January 6, 2022
Known by all as Kathy, she was born in Hutchinson Kansas on November 13, 1944. She passed away at Kaiser Permanente Medical Center in San Rafael CA on January 6, 2022 after losing her courageous battle with pancreatic cancer. Cremation has taken place at Fernwood Funeral home.

She attended schools in Wichita, KS. , St. Joseph grade school, Mt. Carmel Academy and graduated in 1962 .She received her Elementary Education degree May 24, 1970 from the University of Dallas, Irving Texas.

On December 31, 1971 she married John Eric Sward of Muir Beach, CA. They shared over 50 years together.

She was a very exceptional person, lively and full of energy and always cheerful and upbeat. She had the most beautiful smile. She was a very caring person and was always there to help when called upon. She was very passionate about supporting the Muir Beach community through various community activities and organizations. She was involved with fundraising for the Muir Beach volunteer Fire Department, her husband being the volunteer fire chief for over 40 years. She was very active in the Muir Beach Quilters and was well known locally within the community and state as a master quilter. She was very creative and received numerous awards for her designs. She received awards from the Marin County Fair, Pacific International Quilt Festival, and Marin Quilt Needle Arts Show. Her works were displayed at craft shows as well as art shows and local galleries. Some of her works were published in a book written by a renowned author and quilter Mary Mashuta (Cotton Candy Quilts). Other works were published in the American Quilter Magazine. She loved antiquing and spending time at her daughter's boutique shops in Grass Valley CA. She loved spending time with her family and friends.

Survivors include her Husband of the home, son Jes Sward; 2 grandsons Jackson and Dean (Muir Beach, CA.): daughter Erica Henderson and husband Mitch ( Grass Valley, CA.); sister Mary Ramsell (Earlham, IA), sister Kris Beyon (Wichita, KS); and brother Lawrence ( Larry) Cupps (Haven, KS.) along with many nieces and nephews.
She was preceded in death by her parents, Margaret Gertrude (Preisser) and Marvin James Cupps; a brother Michael Raymond Cupps and a niece Jennifer Lynn Cupps.

Memorials may be made to: Muir Beach Quilters c/o Tayeko Kaufman, 240 Sunset Way, Muir Beach, CA 94965

A celebration of her life will be held at a later date at the Muir Beach Community Center, Muir Beach CA.
Gretchen Werner Mokry
This morning God has another angel. Gretchen Werner Mokry has peacefully transitioned to a better world. We were reading poetry together and she was at ease. Gretchen is a wonderful partner, mother, sister, friend and lover of the earth and ocean. She was always a dancer first, an accomplished architect, painter, hiker, and adventure woman.

Growing up in LA and NY, Gretchen studied art and architecture in London, followed by NY. In architecture her passion was in civil projects helping others, building schools for underprivileged in relief areas to include Haiti, Peru, Japan (post earthquake) and many countries throughout the African continent. Some projects she was involved in include the Frank Gehry Disney Concert Hall (LA), The "Women's University" campus in Riyadh with the Prince of Saudi Arabia as client, working with AFH & FIFA as the client-built city center soccer fields and support buildings for poor youth in Africa prior to the Worlds Cup, the Aids Memorial in Golden Gate Park, a Synagogue, a Buddhist Temple campus and most recently a halfway house for recovering addicts in San Francisco.

Always a Dancer first.
When she entered the dance floor, all eyes are always on her!
Gretch competed at the silver level in Ballroom, Samba, Rumba, Cha-Cha-Cha, Paso Doble, Jive, Argentine Tango, East Coast and West Coast swing.

A solid white iris bloomed yesterday for her in mid-January and as I write this hummingbirds are sipping nectar from flowers she planted.
"And when the earth shall claim your limbs, then shall you truly dance"
Dance and be free my love!